"My UG alma mater, SVCE, gave me the best infrastructure, the best set of professors and friends that motivated and guided me to realize my dreams. The college has never failed to recognize nd nurture young talents. I'm super proud of my parent institution and dedicate all my achievements and success to this esteemed institution. Forever happy alumnus."

Saai Anugraha T S
Department : Bio-Tech
MS,PhD (2015-) Molecular and Cell Biology,The University of Texas at Dallas
"My Four years in SVCE [2014 Batch] was the best time span of my life. It gave me exposure, meeting with other students from different parts of the country. This has given me a better understanding of different cultures we have in our country. Today I work for one of the reputed Oil industry in our country where people from all parts of the country work. It's SVCE that gave me the confidence to communicate with people having so many diverse cultures. It provided all the facilities and encouragement needed to attain high in life. I can see my department was important and a stepping stone in my career. It allowed me to develop my interpersonal skills, which are extremely important in any field of work."

Praveen Ram S.
Department : Chemical Engineering
Assistant Engineer in Operations Department, Essar Oil Limited
"Some of the fondest of memories in my academic, personal and professional life were made during the four years I spent here for my B.E. degree. SVCE to me was never about just studies and exams; it is the friendships, good times organizing events with friends and professors, involving in extra-curricular activities (like the CARE Environment Forum, IEEE, NCC, English Mentorship Classes for vernacular students etc), a few "off-class" hours at the canteen enjoying a nice tea or lunch below the sports ground trees with classmates, and much more. These are the formative years that shape who you become in the future, so be bold, explore your limits and interests. Remember, engineers can become anything or anyone they want to be, as long as they remain curious and feel free to ask questions. Lab time is as important as theory class time - you never truly learn until you've experimented, failed ad then succeeded. With a star-lined, global network of SVCEian leaders and excellent infrastructure at SVCE, you can be assured that you will get all the support you deserve, no matter where you are from and what you do! Ever grateful to my professors who nurtured my passion for nature, society, energy and electrical engineering. Feel free to connect with me on LinkedIn / Email @ rajeshramesh90@gmail.com."
Rajesh Ramesh
Department : Electrical & Electronics Engineering
Manager - Business & Project Development (East & South Africa) at AMEA Power, Dubai
"SVCE gave a platform for us to explore in technologies and systems that were not even part of the syllabus. I didn't realize the importance of that until I started working. Now as an entrepreneur I can clearly know where the seeds were sowed."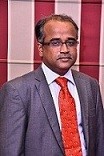 B Alaguselvan
Department : Computer Science & Engineering
CEO, ChennaiBIZZ.com,Chennai
"A few lines on College: Understanding Teachers, Encouraging Seniors, Campus- one of it's kind, Here's all that you'll find!Known for its infrastructure, Situated in the lap of Nature, Perfect place for Education- SVCE is a Pearl in an Ocean!"

Ramashree T
Department : Bio-Tech
TATA Chemicals Limited
"I feel happy to be part of the SVCE Alumni. SVCE taught me how to move on with people and learn things in life. I am thankful to SVCE for good Placement and strong support in Research Presentation."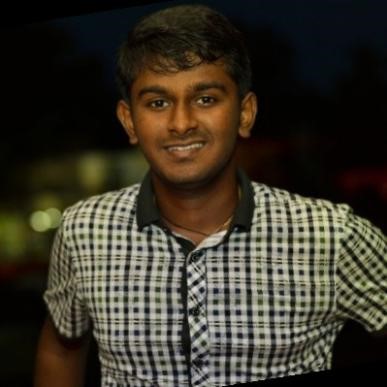 Gandhi Rajan Ramachandran
Department : Electrical & Electronics Engineering
Masters in Electrical Engineering at the University of Southern California(USC). Xilinx, System Engineering Intern, May 2019 - Present San Francisco Bay Area
"I have had the best days during my college days. I have learnt so many life taking moments during this period. Moreover all the staffs are very friendly and they seek what's best for us. Everytime they push us to move further in life. That's the key point actually. Taking the first step towards our goal or ambition. And SVCE staffs fulfilled that in my life. I am very thankful to them life long."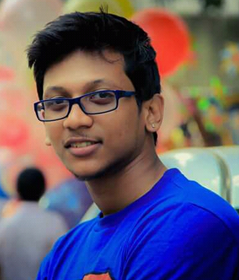 Pradeep A
Managing Director Sekaran Foundations 100, Katchery street Mylapore Chennai-600004.
"Extending that personal attention to details and an attitude of attempting with the best shot, right at the first time, is what I have learnt during the tenure spent at SVCE"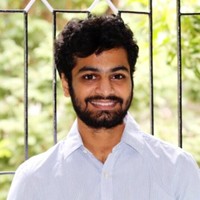 Sai Prasad Vijayakumar
Senior Engineer In L&T Construction, Chennai, Tamil Nadu, India
"The college provides excellent opportunities for extracurricular and co-curricular activities which indicate that it focuses on all round development. Studying at SVCE was one of the most beneficial experiences I have ever had in my life. I am proud to have been a part of SVCE, and given a chance to travel back, it is my college I would like to go back to because it has given me sweet memories, friends and a sense of confidence to face the challenges in life."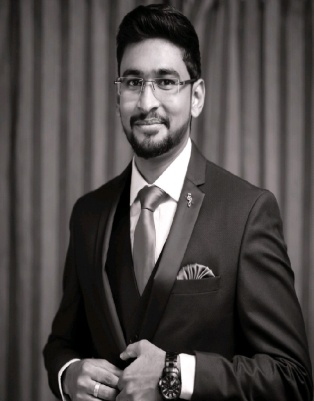 Sai Sudhir Baskar
Department : Civil Engineering
Asst. Engineering Manager (Civil) at L&T Heavy Civil Infrastructure Chennai, Tamil Nadu, India