Profile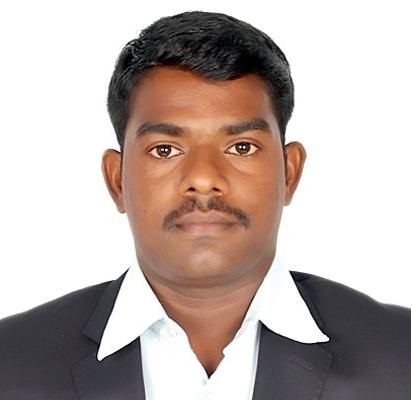 | | |
| --- | --- |
| Name | Mr. M. P. Lakshmana Kumar |
| Designation | Assistant Professor |
| Areas of Interest | SOFTWARE ENGINEERING, DATABASE TECHNOLOGIES, WIRELESS NETWORKS |
| Room No. | 5206 |
| Intercom No. | 313 |
| Mobile | 9444672227 |
| Email Id (Official) | lakshmanakumar@svce.ac.in |
| Email Id (Personal) | lakshmanakumarcse@gmail.com |
Qualification
B.E.-COMPUTER SCIENCE AND ENGINEERING- 2005- ANNA UNIVERSITY, CHENNAI
M.E.- SOFTWARE ENGINEERING- 2012- ANNA UNIVERSITY, CHENNAI
Academic Experience
THIRD BINARY ALTERNATIVES – CHENNAI MAY 2007 – JULY 2010
JAYASURIYA Engineering College -AUGUST 2012 – APRIL 2013
SVCE -MAY 2014 – till date
Courses Handled
Courses Handled
Fundamentals of Computing and Programming
Advanced Database Technology
Computer Architecture and Organization
User Interface Technologies
Software Engineering
Microprocessor and its Applications
Microprocessor & Microcontroller
Total Quality Management
Object Oriented Analysis and Design
Advanced Database Systems
Software Quality Management
Service Oriented Architecture
Security in Computing
Engineering Economics & Financial Accounting
Software Engineering Lab
Computer Graphics Lab
Programming for Problem Solving Lab
Object Oriented and Programming Lab
Computer Practice Lab
Internet Programming Lab
Conference / Workshop / FDP
Workshops Attended
Six days – Faculty Enablement Program on "User Interface Technologies" Conducted by Infosys limited and Scored A+ Grade from 29/01/2018 to 03/02/2018 in Acharya Institute of Technology, Bangalore.
One day Hands-on Workshop on "Building Web Applications using .NET framework" on 15/10/2018 in SVCE.
Neuro Linguistic Programming (NLP) training on "Born to win and Shine" from 13/12/1018 to 14/12/2018 in SVCE.
Two Days workshop on "Block Chaining and IoT " on 15/10/2018 in SVCE.
Guest Lecture on "Recent Trends in IT" on 17/07/2018 in SVCE.
FDP on "Digital in Manufacturing" 0n 17/11/2018 at CTS, Chennai.
One Day Workshop on Embedded Systems on 26/06/2017 in Pantech Solution, Chennai
Setting up a private cloud using open Nebula Google App Engine on 22/08/2017 in SVCE.
FDP on Digitalization and its Transformation on 28/09/2017 at CTS, MPEZ, Tambaram.
One day Hands-on Workshop on Online Web Hosting and Development on 10/10/2017 in SVCE.
FDP on Big Data Analytics on 01/06/2017 and 02/06/2017 at Infosys Pvt Ltd, Mahindra City.
Delivered a talk on "Problem Analysis and Software Testing" in 7 days Faculty Development program on Software Engineering on 03/12/2014 to 10/12/2014 in SVCE, Dept. of Information Technology.
Faculty Development Programme Organized
Six-Day FDP on Machine Learning and Cyber Security from 09/12/2019 to 14/12/2019 in SVCE.
Professional Membership
Life Member(LM 116120) – Indian Society of Technical Education ( ISTE)
Annual Member (F8002921) – Computer Society of India (CSI)
Additional Responsibilities
Current Responsibilities
Faculty Advisor – First Year CS 'C2' Batch
Department CSI Coordinator
Department IEEE Coordinator
First Year TAU Coordinator
Department NIRF Coordinator
Previous Responsibilities
Placement Coordinator (MCA)
CAT Coordinator (MCA)
Academic Coordinator
Department Feedback In-charge