Deccan Chronicle – 29-01-2020 -P1

Deccan Chronicle – 29-01-2020 -P11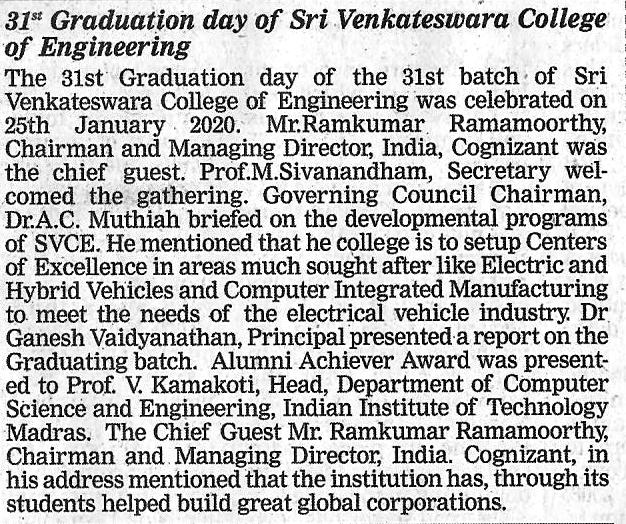 ---
Deccan Chronicle – 30-01-2020 -P11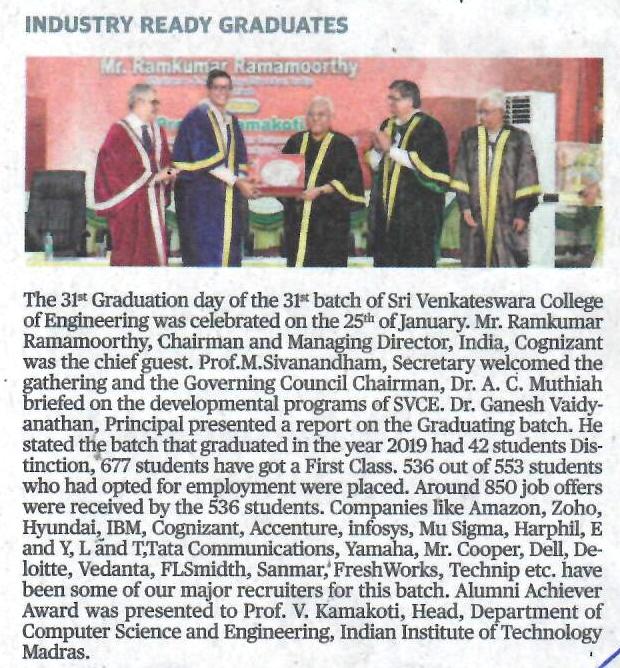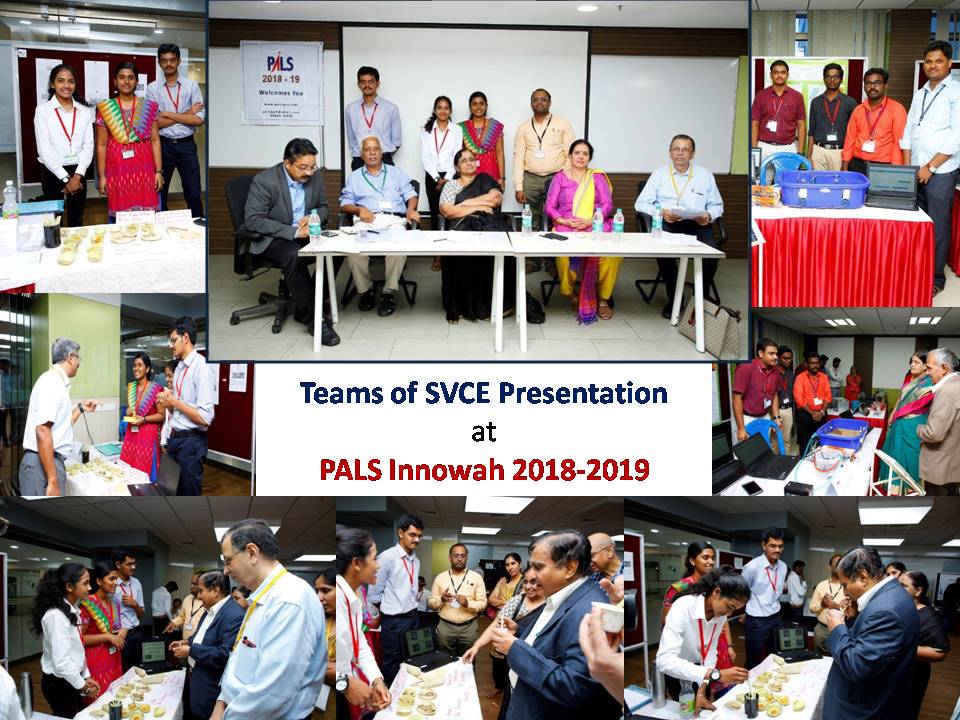 Congrats to the students, Mentor and the PALS coordinators for their unstinted efforts in making SVCE stand out in the crowd amidst stiff competition from so many institutions. The selection of so many projects in SIH for the grand finale and this event (PALS – Innowah) once again proves that SVCE has a tremendous Inherent potential and lets work together to bring it out and make our institution proud.
First Prize Winner – Novel corn husk based products as a substitute for non – biodegradable polymers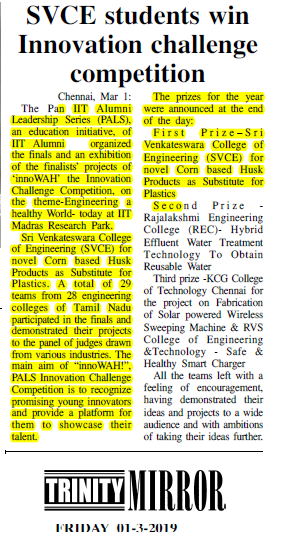 Student Members:
A. Ashwin, 2nd Year/BT
Anusuya Narayanan, 2nd Year/BT
N. Shakunthala, 2nd Year/BT
Mentor:
Dr. Nalinkanth V. Ghone, Prof/CH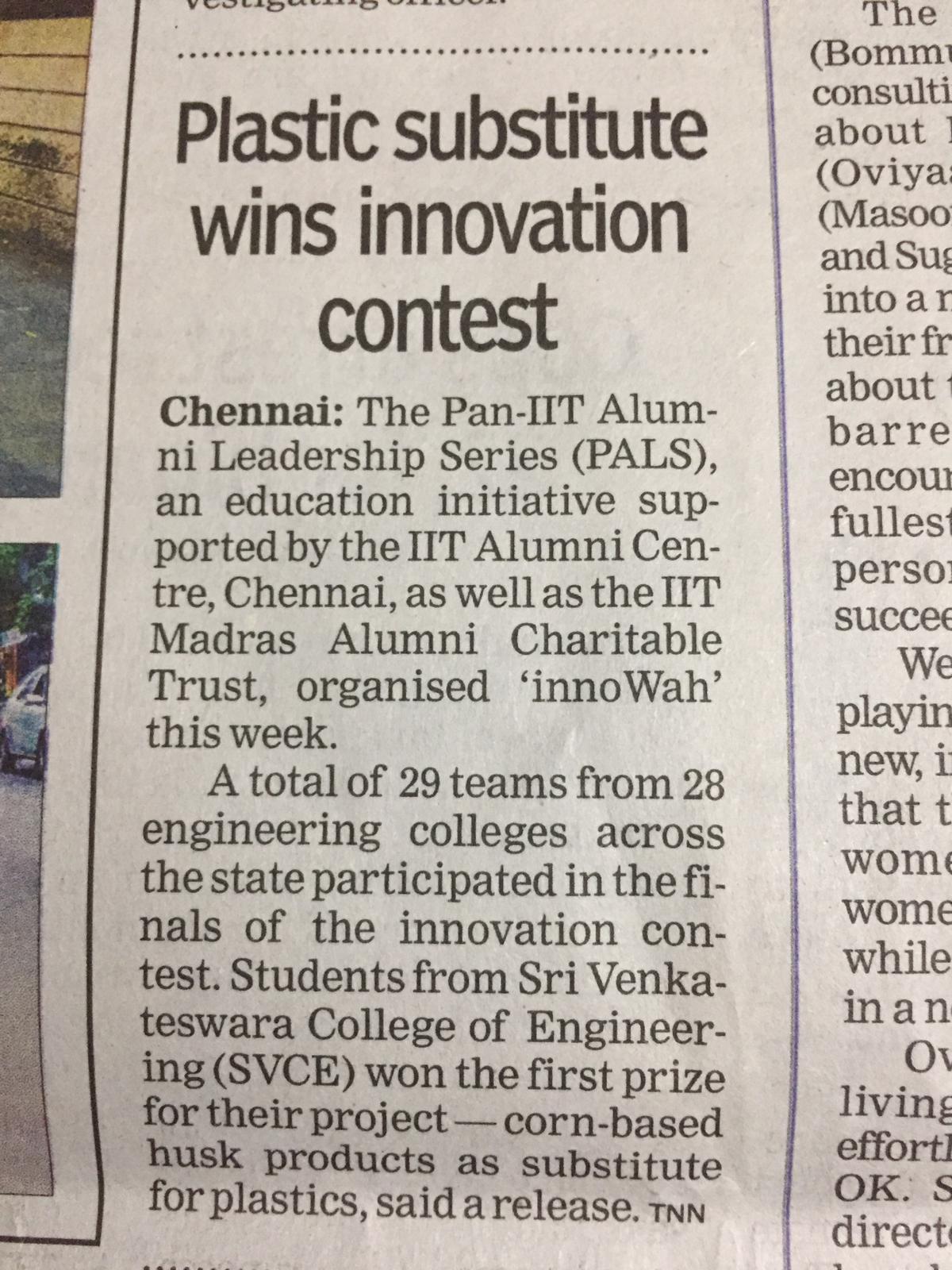 Finalist Team – Automatic Water Management System in Agriculture Field using the Internet of Things (IoT)
Student Members:
S. Ramkumar, 3rd Year/EE
S. Leoponraj, 3rd Year/EE
A. Dheeraj, 3rd Year/EE
Mentor:
Mr. M. Rajvikram, AP/EE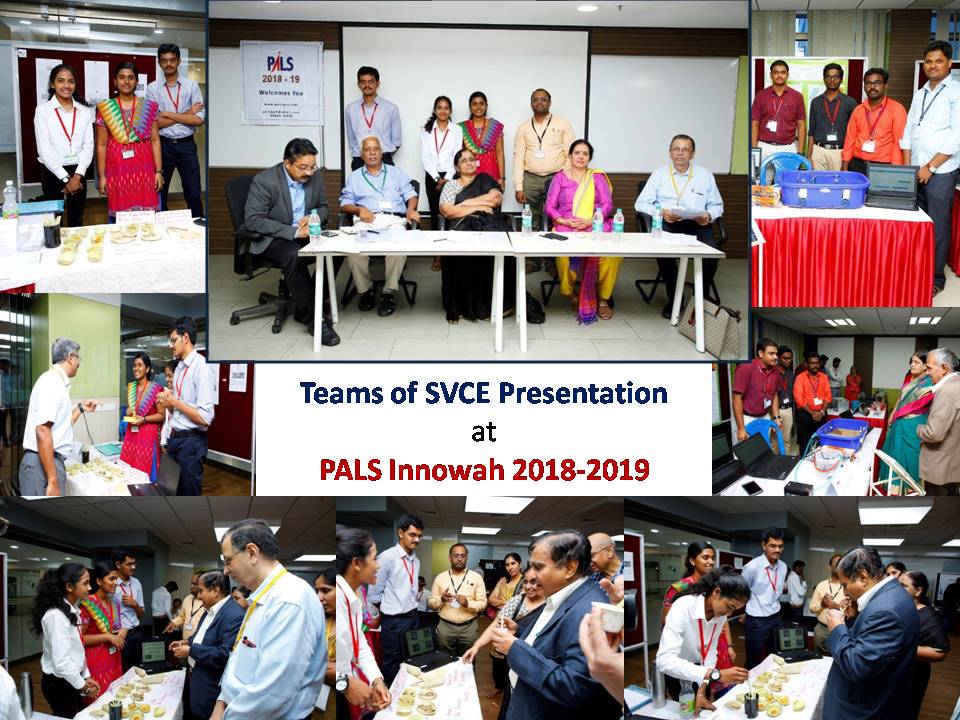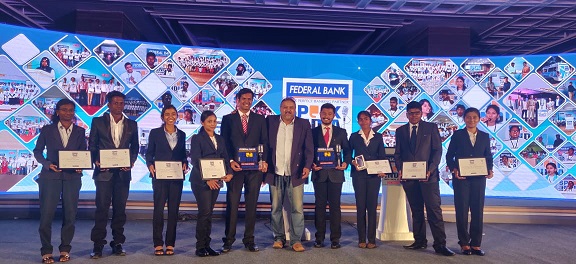 Our Third year BTech Chemical Engineering students, Mr.D. Sriram Venkiteswaran for winning a Cash prize of 25,000 from the hands of Padmashri Kamalhassan and merit certificate in the grand finale of Federal Bank – Speak for India Tamilnadu edition 2018on 27th February 2019. He was mentored by Dr T. Murugavel, HOD /HSS.
He has been selected to the final round among 45,000 participants from all over Tamilnadu.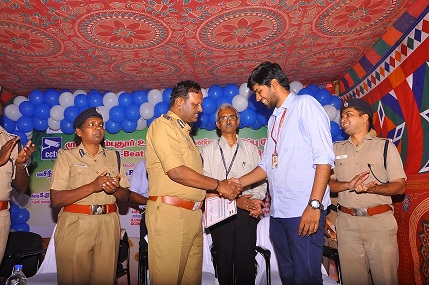 The app is intended for use by the Beat patrol officers of the Kanchipuram police force. Traditionally when the officers go for their Beat patrol, they inform about their location and presence manually to the higher authorities. This leads to various discrepancies, miscommunication and inaccuracy of information. In order to overcome these drawbacks, the E-Beat app helps in recording the attendance of the officers by means of scanning a QR code and retrieving their GPS location along with the photograph of the officer who is registering his attendance. All this data is then sent to a google sheet which is updated on a daily basis. This sheet is used by the higher authorities to register the attendance of the officers. Thus the E-Beat app ensures a high accuracy of the data which is being recorded and ensures there are no falsehoods in the data. Using the information from the Google sheet, the higher authorities can direct officers who are present nearby a particular location to take any required action or to mobilise them.
The project was done completely under the guidance of the DSP of Sriperumbudur – Mr Rajesh Kannan IPS and the SP of Kanchipuram – Mr Santhosh Hadimani IPS . Our Principal ,Dr Ganesh Vaidhyanathan and the Hod's offered their fullest support and coordination for the above project.