Warm Greetings from the Department of Chemical Engineering, SVCE!
We are happy to announce that the Department of Chemical Engineering is planning to organize a National Conference on "Technological Innovations in Chemical Engineering towards Sustainability (TIChS'22)" on 27th & 28th May 2022 to highlight the recent developments in the Chemical Engineering and Technology which leads to sustainability. On behalf of the staff and students of our department, I cordially invite you, your faculty, and your students to participate in the conference and make it a grand success.
We are happy to share that Our following Students received ISTE Best Student Award for the Year 2021 at ISTE National Level Students Convention 2022 on 26-03-2022.This Award was presented for her overall performance in the academic, extra-curricular and the involvement in ISTE Chapter activities.
1. Boomica. P, Final year ECE Student
2. Kalyani. M. S, Final Year EEE Student
Dr. S. Natarajan
Mr. G. Kirubakaran
ISTE SVCE Students Chapter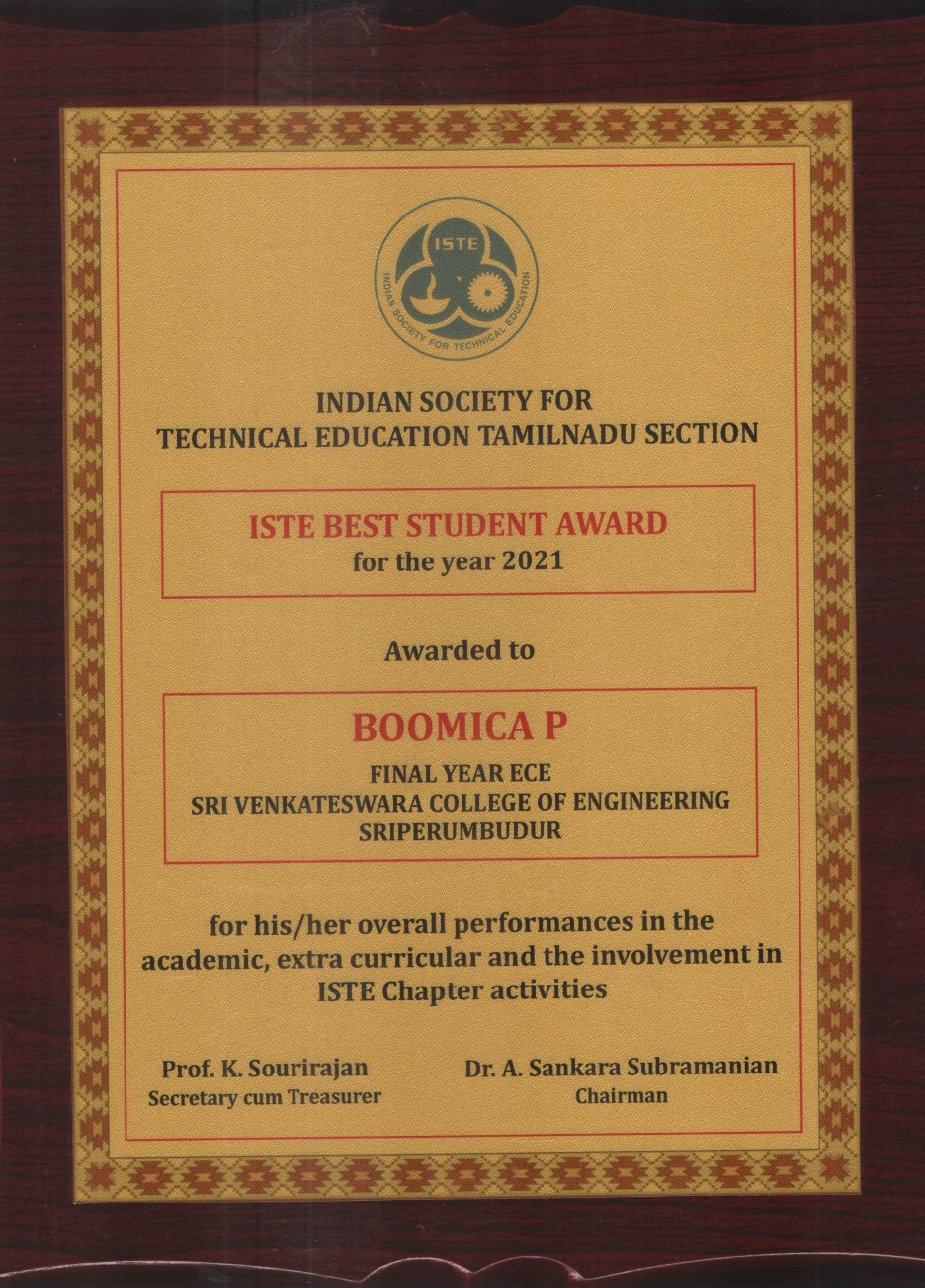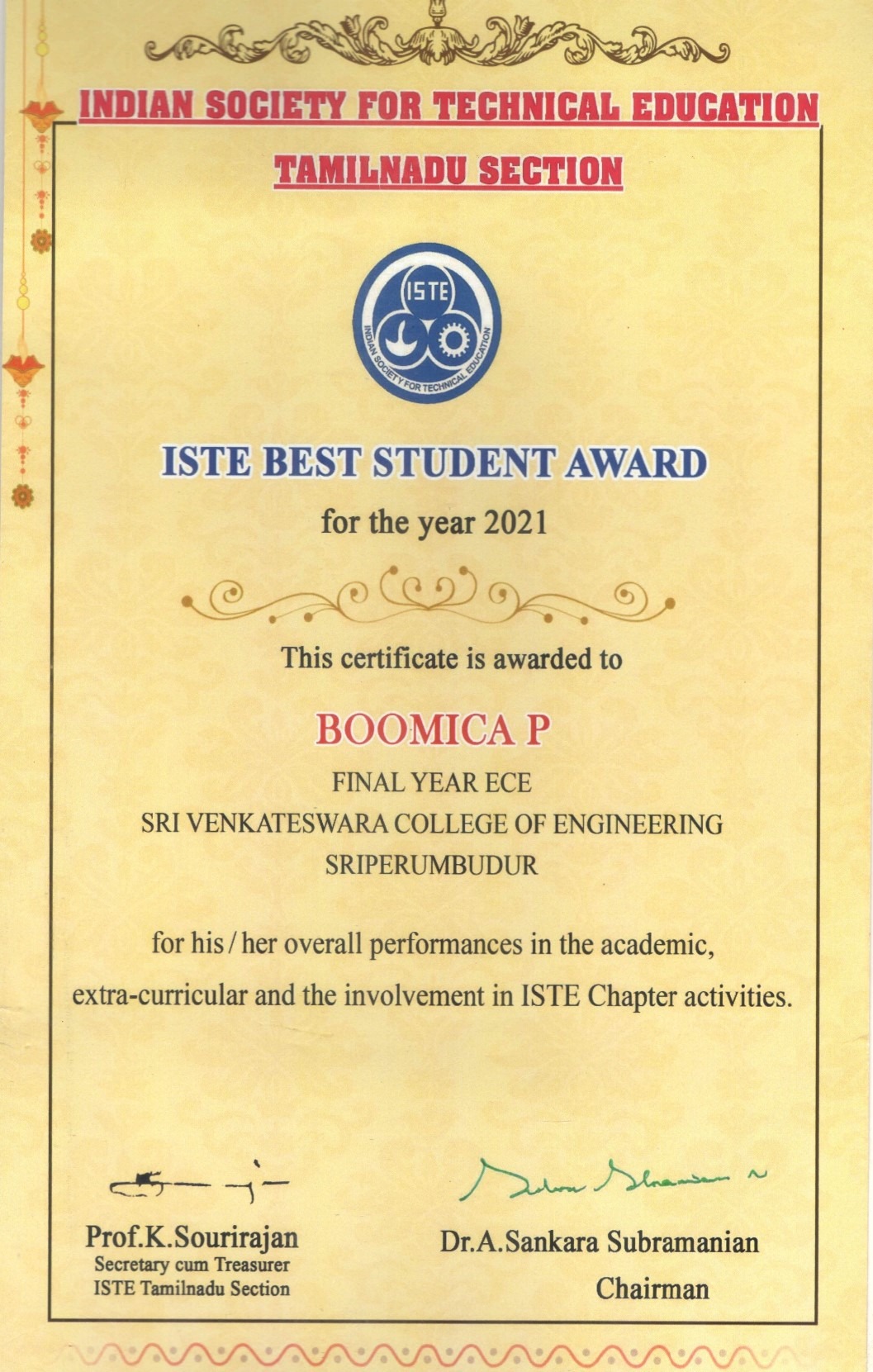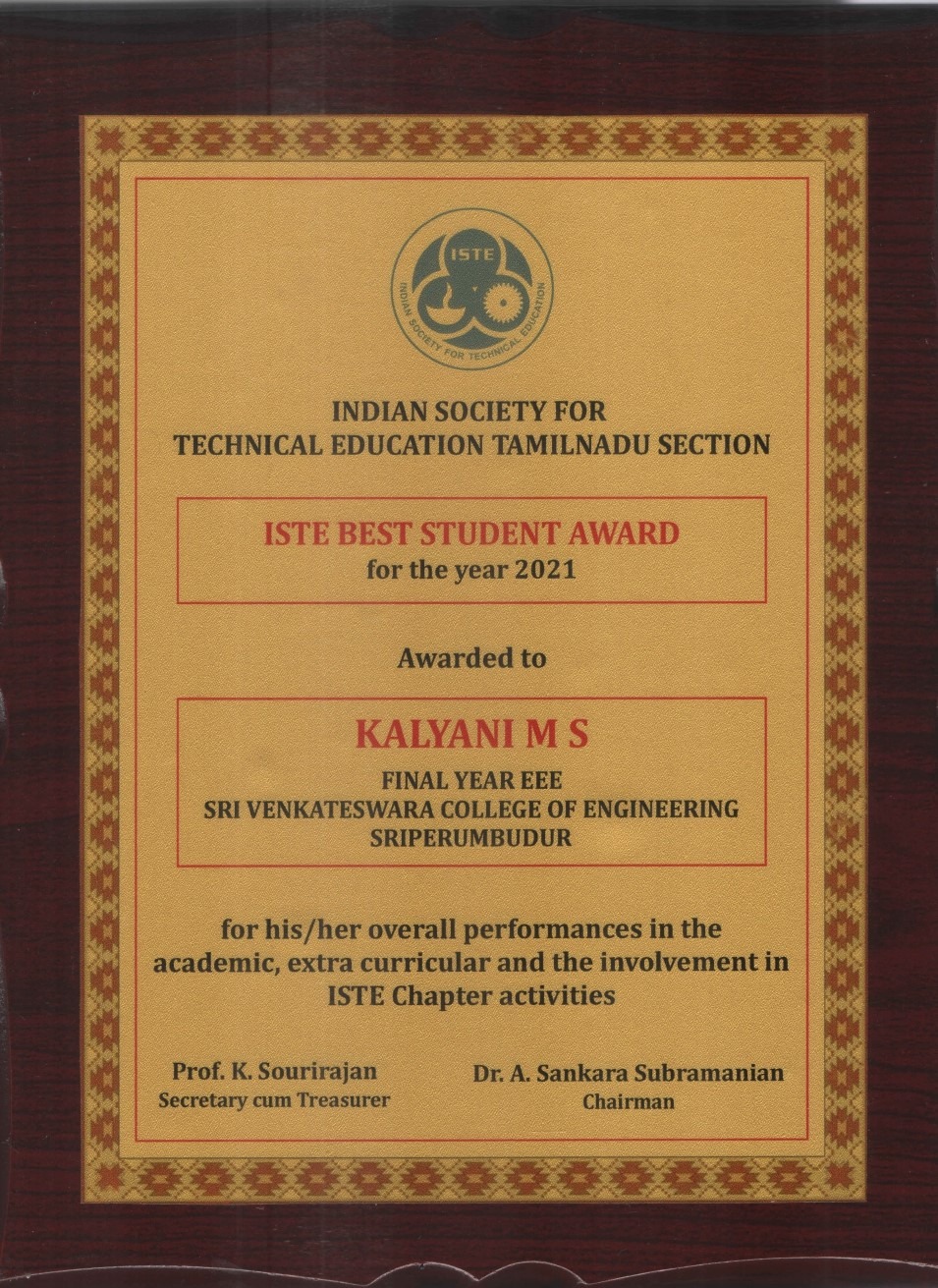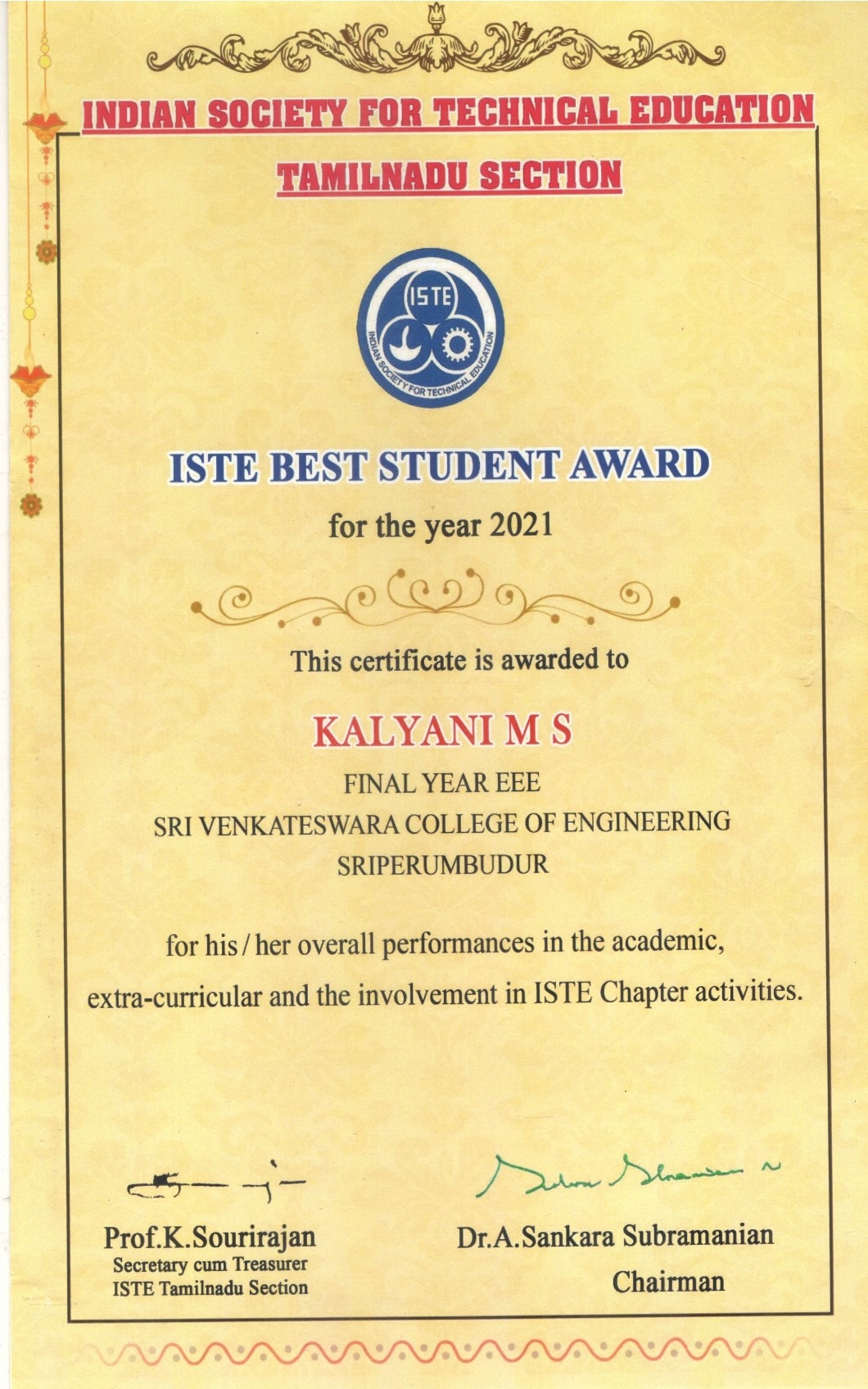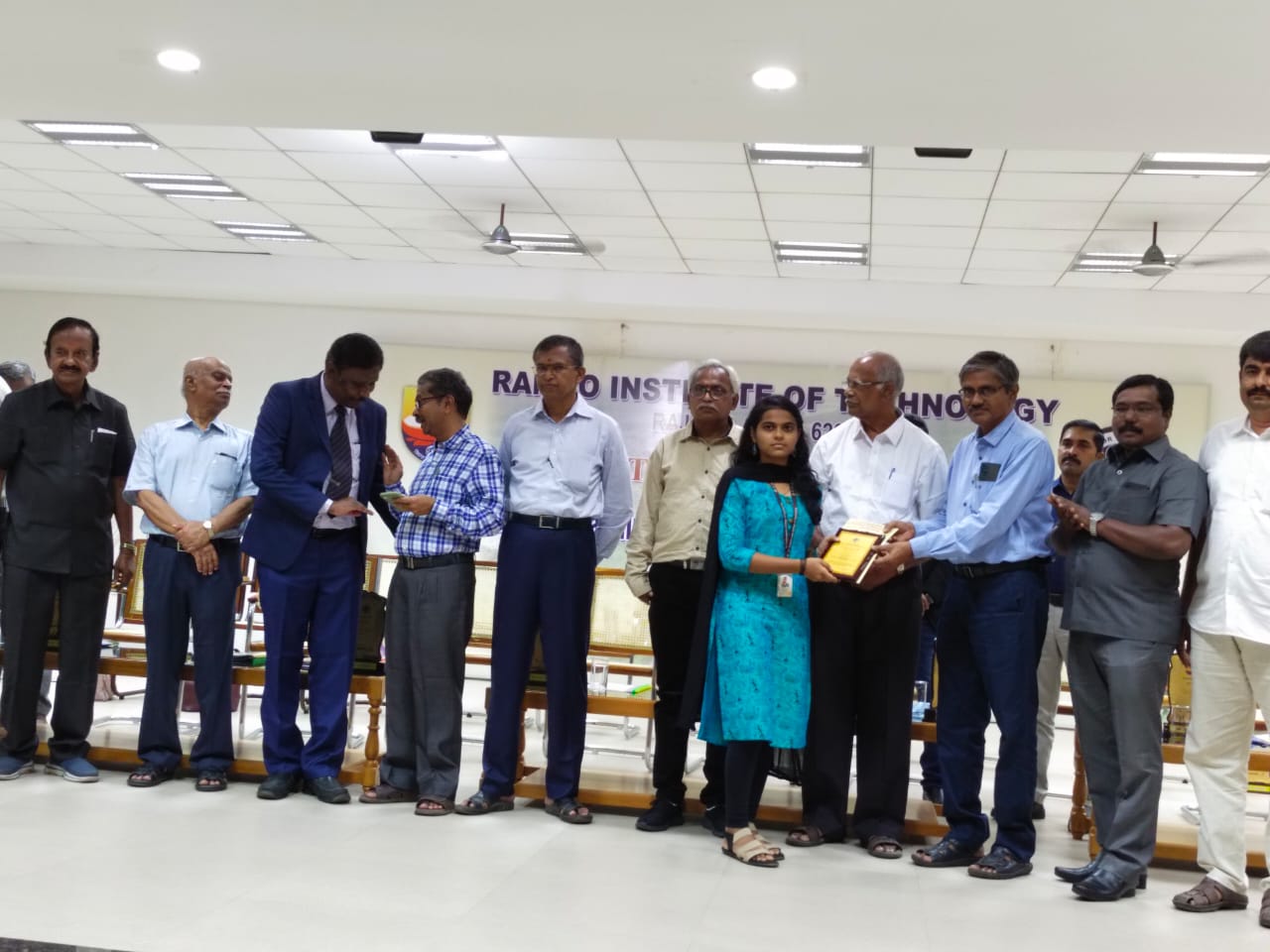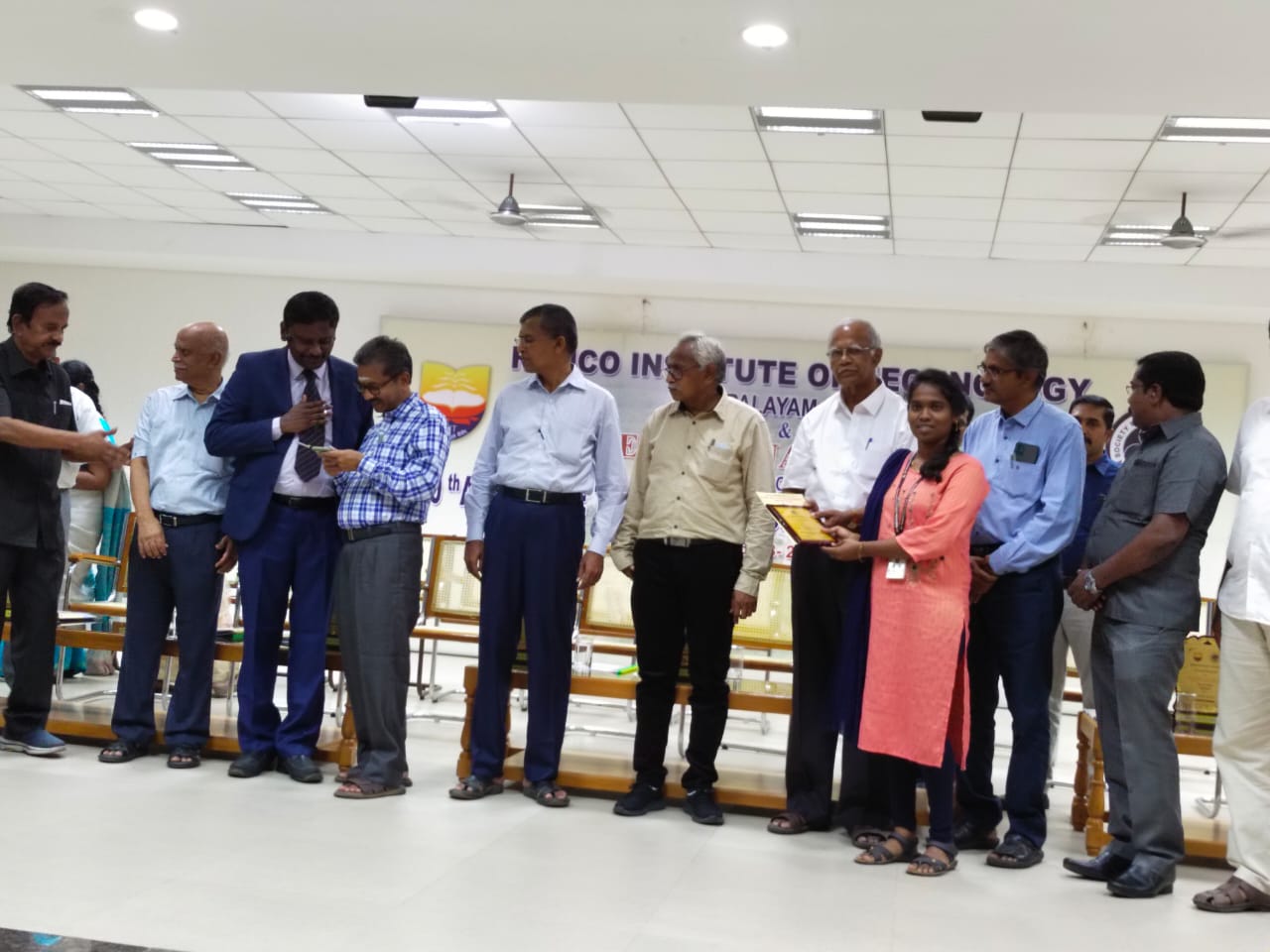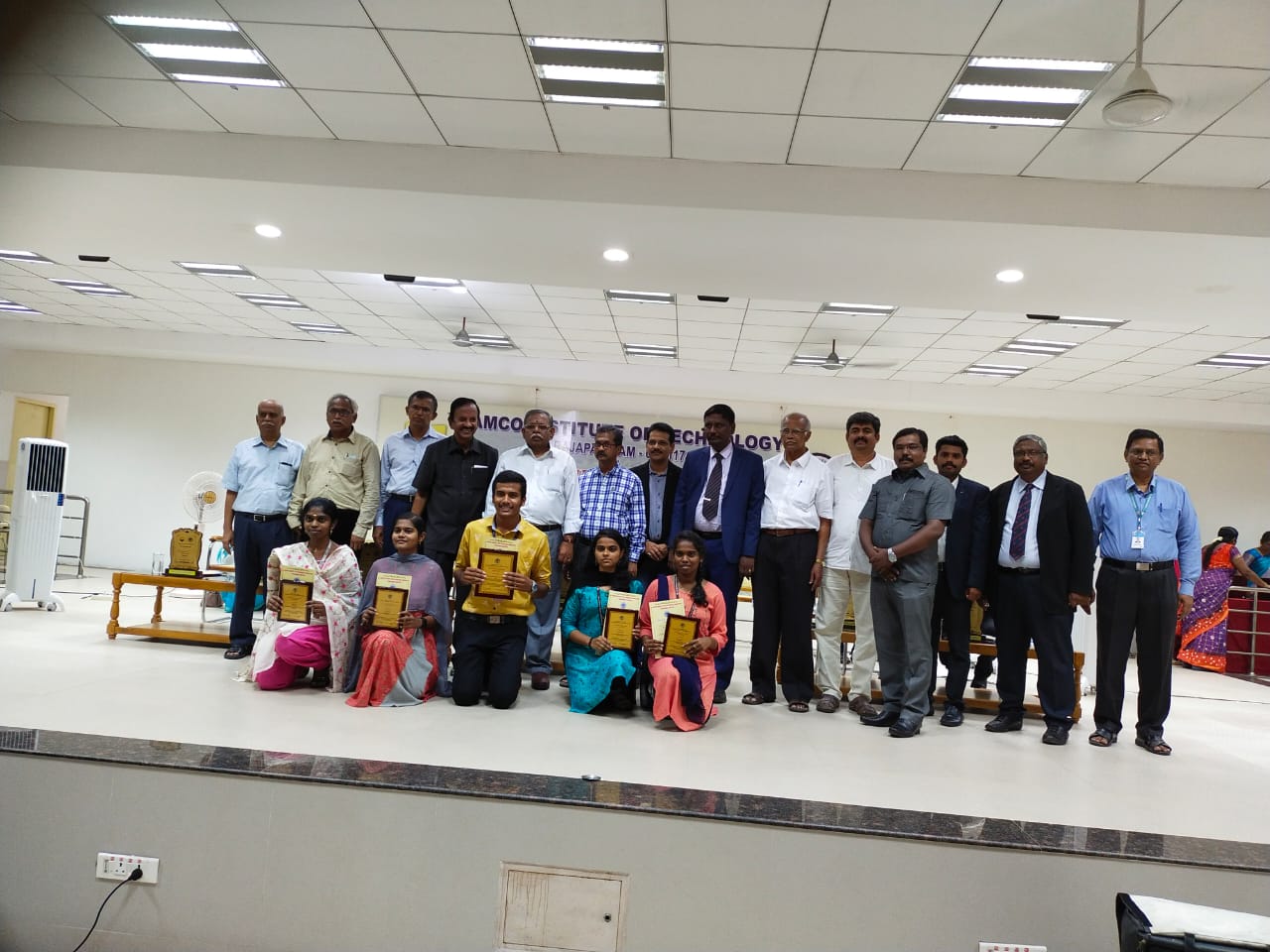 Applications are invited from eligible Indian citizens for the position of a Junior Research Fellow (JRF) in SERB
sponsored research project in the Department of Electrical and Electronics Engineering, Sri Venkateswara College of
Engineering, Sriperumbudur, Tamilnadu.