Profile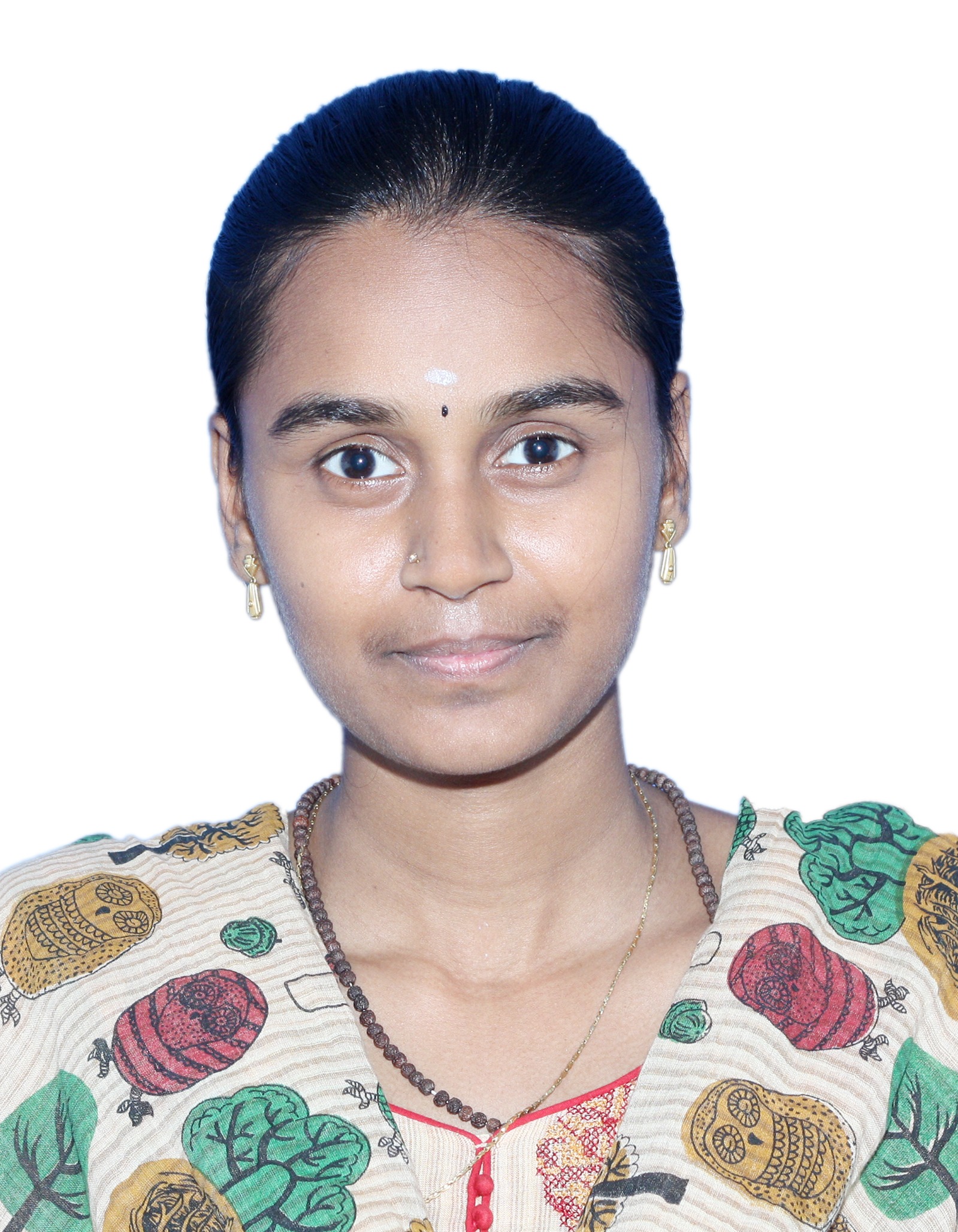 | | |
| --- | --- |
| Name | Ramya. A |
| Designation | Assistant Professor |
| Areas of Interest | Digital Electronics, Embedded Systems, Artificial Intelligence, Microcontrollers |
| Room No. | 14-105 |
| Intercom No. | |
| Mobile | 9789340349 |
| Email Id (Official) | ramyaa@svce.ac.in |
| Email Id (Personal) | |
Qualification
Ph.D on Enhanced Microcontroller Interface and Linearization Techniques for Temperature Sensors
M.E. Applied Electronics
Academic Experience
Design Engineer at Sankalp Semiconductors Pvt Ltd, Bangalore (2 years)
Research & Consultancy
Research:
Ph.D. Thesis Title: Enhanced Microcontroller Interface and Linearization Techniques for Temperature Sensors
Conference / Workshop / FDP
National Conference:
A. Ramya, R.Veni, D.Sindhanaiselvi, "Design of Low Pressure MEMS Sensor", National Conference on Pure Emphatic Research Innovation in Science and Engineering, April 2016.

International Conference:

Ramya A, Mirunalini P. "Antenna Control System Using Step Tracking Algorithm With PID controller", Pondicherry Engineering College 2012.

International Journals:

Ramya Anandanatarajan, Umapathy Mangalanathan, & Uma Gandhi, (2020). Enhanced microcontroller interface of resistive sensors through resistance-to-time converter. IEEE Transactions on Instrumentation and Measurement, 69(6), 2698-2706. https://doi.org/10.1109/TIM.2019.2928348
Ramya Anandanatarajan, Umapathy Mangalanathan, & Uma Gandhi, (2021). Performance enhancement and fault identification using Kalman filter in a resistive temperature sensor interface. Measurement, 183, 109836. https://doi.org/https://doi.org/10.1016/j.measurement.2021.109836

Workshop:

Nuclear Control and Instrumentation at National Institute of Technology Tiruchirappalli, 2021.

FDP:

'Introduction to Deep Learning and Machine Learning – with Applications to Engineering Systems' IIT Bombay, 2019.
Additional Responsibilities
Achievements
Achievements:
Secured College First in B.Tech. First Year.
Secured 51/100 marks in GATE 2013 (College First).
Visited University of Bristol, United Kingdom under the Scheme for Promotion of Academic and Research Collaboration (SPARC) Project P1051 Self-Powered Sensor System for Condition Monitoring of Nuclear Waste Packages.