Profile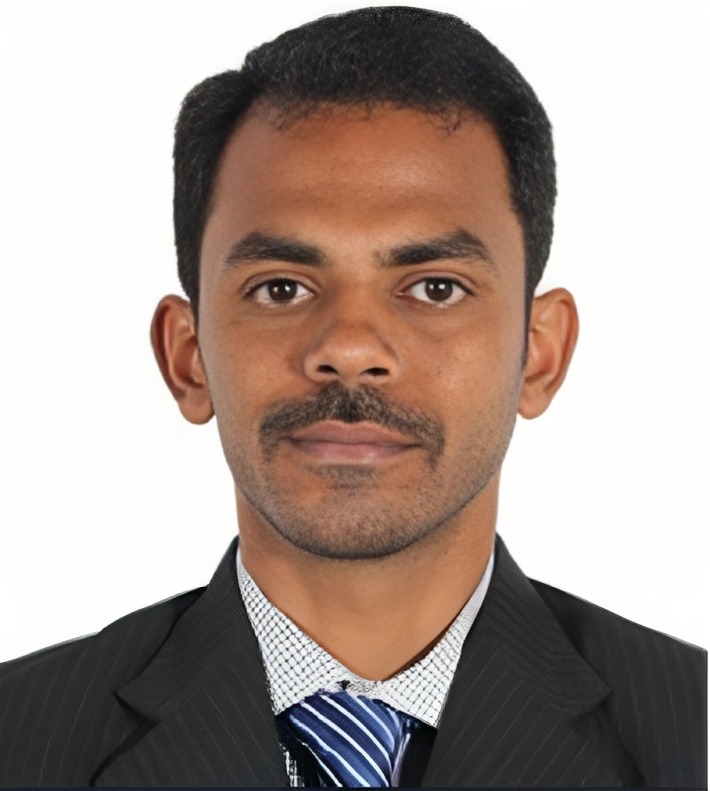 | | |
| --- | --- |
| Name | Mr. Vimal Arasan. A |
| Designation | Assistant Professor |
| Areas of Interest | Bioenergy, Algal Biofuels |
| Room No. | |
| Intercom No. | |
| Mobile | 9952568668 |
| Email Id (Official) | vimalarasana@svce.ac.in |
| Email Id (Personal) | vimalasun@gmail.com |
Qualification
Ph.D. Pursuing, Anna University Chennai.
PG (Biotechnology), Kalasalingam University, Krishnankoil, 2010.
UG (Industrial Biotechnology), Anna University Chennai, 2007.
Academic Experience
Teaching
Assistant Professor, Karpaga Vinayaga College of Engineering and Technology, Chengalpet, Tamil Nadu (Aug 2022- July 2023)
Assistant Professor, Bannari Amman Institute of Technology, Sathyamangalam, Tamil Nadu (Aug 2016- July 2022)
Assistant Professor, PSR Engineering College, Sivakasi, Tamil Nadu (Dec 2012- Aug 2015)
Assistant Professor, Veltech Hightech Engineering College, Chennai, Tamil Nadu (Apr 2011- March 2012)

Industry

MIS-Executive, Devendran Plastic Pvt. Ltd., Sivakasi, Tamil Nadu (Feb 2016 – July 2016)
Courses Handled
Theory Courses
Chemical Thermodynamics
Downstream Processing
Mass Transfer Operations
Cell Biology
Principles of Chemical Engineering
Engineering Economics

Laboratory Courses

Molecular Biology laboratory
Bioprocess Engineering Laboratory
Downstream Processing Laboratory
Research & Consultancy
Patent Details:
Name of the Inventor: Mr. Vimal Arasan. A
Name of the Applicants: Dr. R. Ravikumar
Title of Invention: Calcino Rich Ragi Biscuit Product
Application No & Date of Filing: 202041046972, 28.10.2020
Status of Patent: Published

Research papers:

Anbuselvan Vimalarasan. Nagarajan Pratheeba, Balasubramaniem Ashokkumar, Natesan Sivakumar, Perumal Varalakshmi, Production of Biodiesel from Cyanobacteria (Oscillatoria annae) by Alkali and Enzyme mediated transesterification, Journal of Scientific and Industrial Research, (2011), Vol 70, pp 959-967
S. Arokiyaraj., A. Vimalarasan., M. Hemachandran and D. Priya. Antibacterial Activity of Beta-Sitosterol of Vitex agnus castus. International Journal of Applied Biology (2011) 2(3): 12-15. (ISSN No: 2231-3370)
Vimalarasan. A. Biosorption of lead by Pseudomonas based biosorbent. Research Journal of Chemistry and Environment, (2019), 23(8) 130-132.
Conference / Workshop / FDP
Conference/workshops Organized:
International conference on Bio-energy and Bio-products- March 2018
National level workshop on optimization of process parameters using Minitab – Sep2020
National level Technical competition 'Biologicos Producthon 1.0' – Sep2021
National level workshop on optimization of process parameters using Minitab – April 2022

Invited Talks Delivered:

Green and Clean Environment – Global warming, World Environmental Day 2019, KV Matriculation Higher Secondary School, Coimbatore
Beat Plastic Pollution, World Environmental week celebrations 2018, V-Guard wires and cables Ltd, Coimbatore.
Connecting People to the Nature, World Environmental Day 2017, V-Guard wires and cables Ltd, Coimbatore

FDP/Training Attended:

FDP on Outcome based Education conducted by NITTTR, Chennai
FDP on Being a super Teacher by school of Managements studies, BIT, Sathyamangalam
Faculty Development Program on "Instructional Design & Delivery Systems" by NITTTR, Chennai
AICTE sponsored FDP on Teaching Learning process by BIT, Sathyamangalam
Workshop on "Application of Chemical Engineering Principles in Biotechnology" at NIT, Trichy
Training on Vaccine production in Pasteur Institute of India, coonoor
Training Program on "Proteomics & Molecular Modeling" at Sai's Bioscience Research Institute, Chennai
Training on "Tablet Formulation Unit" at Romat Laboratories, Chennai

Conferences Attended:

National level seminar on "Nanotechnology for Energy and Environmental Applications" Kalasalingam University
Presented Poster on the topic "Interference RNA Technology" during the proceeding of national symposium held at Government College of Technology, Coimbatore.
Presented Paper on "Interference RNA Technology" at Arunai Engineering College, Thiruvannamalai
Attended International Conference on "Recent Trends in Biotechnology" at Kalasalingam University, Krishnankoil.
Additional Responsibilities
Achievements
Membership details
Life membership in "The Indian Science Congress Association' (L19639)
Life membership in ISTE