Profile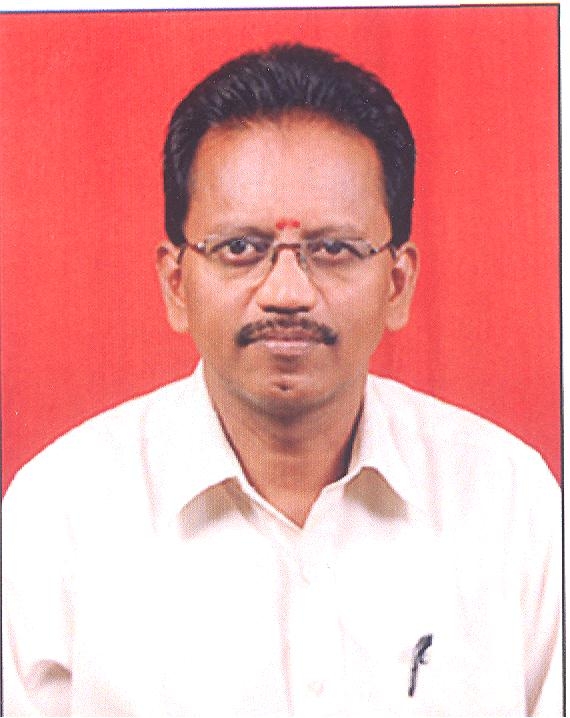 | | |
| --- | --- |
| Name | Dr. G. Devasagayam |
| Designation | Professor & Head |
| Areas of Interest | Heterogeneous Catalysis and Polymer Science |
| Room No. | 13-104 |
| Intercom No. | Extn. 160 |
| Mobile | 91-044-27152000 |
| Email Id (Official) | gdeva@svce.ac.in |
| Email Id (Personal) | |
Qualification
Ph.D. (Catalysis) – Anna University – 2002
M.Phil. (Chemistry) – Madras University – 1989
M.Sc. (Applied Chemistry) – Anna University – 1984
B.Sc. (Chemistry) – Madras University – 1982
MEMBERSHIP
Life Member – ISTE
Academic Experience
Professor – June 2005 – Till date
Assistant Professor, 2000 – 2005
Senior Lecturer, 1995 – 2000
Lecturer, 1988 – 1994
Associate Lecturer, 1986 – 1988
Courses Handled
COURSES HANDLED
Engineering Chemistry-I & II
Applied Chemistry
Industrial Catalysis
Physical Chemistry
Chemistry I & II
Chemistry Laboratory
Physical Science Laboratory
Physical Chemistry Laboratory
Qualitative Analysis Laboratory
Organic Chemistry Laboratory
COURSES HANDLING
Engineering Chemistry-II (CY16251)
Chemistry Lab (GE16262)
Research & Consultancy
1. Pyrolytic Conversion of Waste Polypropylene into Useable Fuel using a Single Catalyst


Journal of Energy Storage and Conversion, 3, 225-246, 2012.

2. Chemical modification of cross linked phenylacrylate copolymers with monoethanolamine


Polymer International, 97,75-80, 1992.

3. Optimization of transesterification process in the production of Biodiesel from Pungam (Pongamia Glabra) oil


International Energy Journal, Vol.7,No.4, 267-272, 2006.

4. Combination analysis of a direct injection diesel engine when fuelled with sunflower methyl ester and its diesel blends


Int. J. Vehicle Design, Vol. 50, Nos. 1/2/3/4, 289-303, 2009.
Conference / Workshop / FDP
Participated in a course on "Electrochemistry Basics, Analysis and Applications" during 11 – 15 June 2018 under the Quality Improvement Programme of AICTE, New Delhi conducted by Centre for Continuing Education, Indian Institute of Science, Bangaluru.
Two day Workshop on "Functional Nano-Materials for Energy Applications" organized by Department of Electrical & Electronics Engineering, Thiagarajar College of Engineering, Madurai, on 1st and 2nd April 2016.
3rd National Workshop on "Chromatographic Techniques (CT-2014)" organized by Department of Analytical Chemistry, University of Madras, Chennai held on November 28, 2014.
National Level Seminar on "Computational Techniques and Practices for Simulation of Fluid Flow and Heat Transfer" held at Sri Venkateswara College of Engineering, Pennalur, Sriperumbudur (TK), during 26th and 27th September 2014.
Contemporary Research and Practices in Pollutant Elimination Systems Towards Cleaner Environment
conducted by Department of Chemical Engineering, Sri Venkateswara College of Engineering, Srieprumbudur from 20th to 26th May 2013.
National Seminar on "Research and Consultancy Services" held on 30.12.2011,
Kalasalingam University, Krishnan Koil.
Participated in National level seminar on "Recent Advances in Green Chemistry", held on
14th October 2008 at Department of Chemistry, Velammal College of Engineering and
Technology, Velammal Nagar, Viraganoor, Madurai.
Participated in National symposium on "Catalysis" (Ist Indo – German conference),
held between 6th -8th Feb. 2003, at Indian Institute of Chemical Technology,
Hyderabad.
Participated in the short term training programme on "Treatment of water and waste
water", held during July 7th & 18th, 2003at Periyar Manammai college of
Technology for Women, Thanjavur.
Participated in two day work shop on "Industrial safety and Environment", organised by
ISTE SVCE chapter held at SVCE during 5 & 6 during Dec. 2002.
National Seminar on "Global Inter-connectivity for Technical Education", held at MACT,
Bhopal in December 1997.
National Seminar on "Catalysts for synthetic fuels and pollution abatement", held at
Anna University in January 1996.
Training program on "Institutional Management", held at Sri Venkateswara College of
Engineering, organised under ISTE Chapter in February 1993.
ISTE summer school on recent trends in "Process and Analytical Instrumentation for
Chemical Industries", held at Anna University in May-June 1989.
Additional Responsibilities
ADMINISTRATIVE
Head of the department
– Budget Preparation, Purchase of Equipments and Consumables, Allocation
of faculty & staff work load
Officer Incharge of Academic Prices
– To consolidate the academic rank holders in the University Examinations &
Continuous Assessment Test during the odd and even semesters for the
award of medals, prizes and certificates during Graduation Day and College Day celebrations.
Officer Incharge of Canteen
ACADEMIC
Work load
– To handle two theory courses and evaluate the students progress in the Continuous Assessment Tests during the odd
semesters.
Achievements
Content to be added by Admin user