Profile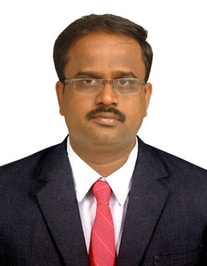 | | |
| --- | --- |
| Name | Dr. S. Natarajan |
| Designation | Associate Professor |
| Areas of Interest | IC Engines-HCCI,EEMS, Alternate fuels,Electric vehicle Technology,Renewable Energy |
| Room No. | 4211 |
| Intercom No. | 401 |
| Mobile | +91-9994515856 |
| Email Id (Official) | natraj@svce.ac.in |
| Email Id (Personal) | aspnatraj@gmail.com |
Qualification
Ph.D -Mechanical Engineering- 23rd August 2017 – Anna University,Chennai,Tamilnadu,India.
M.E.-Thermal Power Engineering-November 2002-Annamalai University,Tamilnadu,India.
B.E Mechanical Engineering- May 2001-Annamalai University,Tamilnadu,India.
Academic Experience
Assistant Profesor,Sri Venkateswara College of engineering,Pennalur,Sriperumbudur,Tamilnadu,India since 2nd January 2008 onwards to till date
Lecturer,KCG College of Technology,Chennai,Tamilnadu,India.
Lecturer,C.Abdul Hakeem College of Engineering and Technology,Vellore,Tamilnadu,India.
Lecturer,GGR College of Engineering,Tamilnadu,India.
Courses Handled
Under Graduate Courses
Power Plant Engineering
Engineering Graphics
Basic Civil & Mechanical Engineering
Engineering Thermodynamics
Fluid Mechanics and Machinery
Fluid Mechanics and Machinery Lab
Thermal Engineering
Thermal Engineering Lab I
Gas Dynamics and Jet Propulsion
Dynamics Lab
Heat and Mass Transfer
Automobile Engineering
Power Plant Engineering
Thermal Engineering Lab – II
Heat and Mass Transfer
Manufacturing Technology Lab – II
Total Quality Management
Post Graduate Courses
Combustion & Emission in Engines
Electronic Engine Management System Advanced I C Engines
Homogeneous charge compression Ignition combustion in Engines
Research & Consultancy
Research Consultancy Works
As a SVCE-WTI Coordinator received ALTO Maruti Suzuki Car for the Engine Cooling System Consultancy Purpose on December 2019.
As a SVCE-WTI Coordinator received RITZ car for the Optimization of Engine Cooling System Consultancy Purpose during December 2017.
As a SVCE-WTI Coordinator received Rs.150000 towards the Engine Cooling System Research consultancy works from Western Thomson India(Private) Limited from December 2015 to December 2018.
INTERNATIONAL JOURNALS
S.Sundarraj,N.V.Mahalakshmi,S.Natarajan "Experimental Investigation of Homogeneous charge compression ignition engine of Ethanol and diesel Blends in Applied Mechanics and materials(ISSN 1660-9336:),Vol:440,January 2014,Page number:254-259.(Annexure-II)
S.Sundarraj, P.M.Madhankumar, S.Natarajan "Experimental Investigation Of Urea-SCR In C.I. Engine Fuelled With Diesel And Jatropha Blends" in International Journal of Innovative Research in Science, Engineering and Technology(IJIRSET) ( ISSN: 2319-8753),Vol:3, Issue 4, April 2014,Page number:11387-11396.
R.Praveen,S.Natarajan "Experimental Study of Selective Catalytic Reduction System On CI Engine Fuelled with Diesel Ethanol Blends for NOx Reduction with Injection of Urea Solutions"International Journal of Engineering and Technology(IJET) (ISSN : 0975-4024 ),Vol:6,Issue:2,Apr-May 2014,Page number:895-904.(Annexure-II)
S.Ilango, S.Natarajan "Effect of compression ratio on partially premixed charge compression ignition engine fuelled with methanol and diesel blends-An Experimental investigation"published on International Journal of Mechanical And Production Engineering(IJMPE), ISSN: 2320-2092,(IRAJ Publications) Volume- 2, Issue-8, Aug.-2014.
S.Arunkumar, A.U.Meenakshi Sundareswaran, S.Natarajan "Experimental Study on Performance and Emission Characteristics of Premixed charge Compression ignition Engine using Various fuels" Journal of Chemical and Pharmaceutical sciences ISSN: 0974-2115, Special Issuepp.no:121-122, December 2014[Annexure II, Sl.No:8552]
A. Avinash, S. Natarajan "Computational and statistical analysis of diesel-homogenous charge compression ignition combustion"in International Journal of Ambient Energy, ISSN no: 2162-8246 (Online) (Taylor & Francis Publication) Page.no:1-7, December 2014. (Annexure II Sl.No)
Conference / Workshop / FDP
Workshops/FDP/Conference Organized
As a Coordinator Organized One Day Workshop "Entrepreneurship as a career "Jointly Organized by Institution Innovation Council (IIC-SVCE) and ISTE SVCE Students Chapter during 20th September 2019.
As a Coordinator Organized Two Day Workshop " Employability Skills for Lateral Entry and Tamil Medium Students "Jointly Organized by SVCE placement Cell and ISTE SVCE Students Chapter during September 24th and 25th 2018.
INTERNATIONAL CONFERENCES
Paper Presented on "Homogeneous Charge Compression ignition Engine"in National Conference on Mechanical Engineering Research Organized by Bharath University at Chennai on 23rd February 2007.
Paper Presented on "Nonmanufacturing and its Technology"in National Conference on Mechanical Engineering Research Organized by Bharath University at Chennai on 23rd February 2007.
Presented paper on "Modernisation of high pressure boilers in Neyveli power plant ltd" in All India Seminar on New frontiers in design and manufacturing technology Organized by Institution Of Engineers (India) at Ranipet Local Center during 4th to 5th August 2006.
Paper Presented on "Perception of Nano Scale Heat transfer" in International Conference on  Advanced Design and Manufacturing Organized by Sethu Institute of Technology at Madurai on 11th August 2007.
Paper Presented on Performance Analysis of Air Flow Behavior in Centralized Air Conditioning System Using CFD in International Conference on Advanced Design and Manufacturing Organized by Sethu Institute of Technology at Madurai on 11th August 2007.
Presented a paper "Experimental Investigation of Homogenous Charge Compression Ignition Engine of ethanol and diesel blends", in Energy science and engineering stream of International. Conference AMSED 2013 held in Singapore.
Praveen,S.Natarajan "Experimental Study Of Selective Catalytic Reduction Technique On CI Engine For Reduction Of NOx Using Injection Of Urea Solutions" In International Conference On Science, Engineering And Management (ICSEM'14) at Srinivasan Engineering College On 28 & 29th March 2014 and awarded best paper.
S.Ilango, S.Natarajan "Effect of compression ratio on partially premixed charge compression ignition engine fuelled with methanol and diesel blends-An experimental investigation"at International conference on ICEERME 2014 held at Chennai on 25th may 2014.
Kavin Robert, S.Natarajan"Experimental investigation of Diesel fuelled partially premixed charge compression ignition"at Int. conference sponsored by IEEE held at SVCE during March 2014.
S.Arunkumar, A.U.Meenakshi Sundareswaran, S.Natarajan presented a paper on "Experimental Study on Performance and Emission Characteristics of HCCI Engine"
Additional Responsibilities
Faculty Advisor(2017-2021)- B Batch(Roll.No: 63-96).
Department Consultancy Coordinator.
Project Committee Member-UG & PG(ICE)
Department "IGNITION" Symposium Co-Coordinator
Convener,SVCE Institution Innovation Council(IIC-SVCE-CHENNAI)(MHRD approved)
Faculty Advisor,ISTE Students Chapter,SVCE.
Coordinator-ARIIA Ranking 2019 2020,SVCE
Reviewer- Journals
Ambient Energy
SAE -Journal of Engines
Achievements
IIC Ambassador -Pre Incubation and Incubation Training from MHRD Innovation Cell(MIC),New Delhi,India