Profile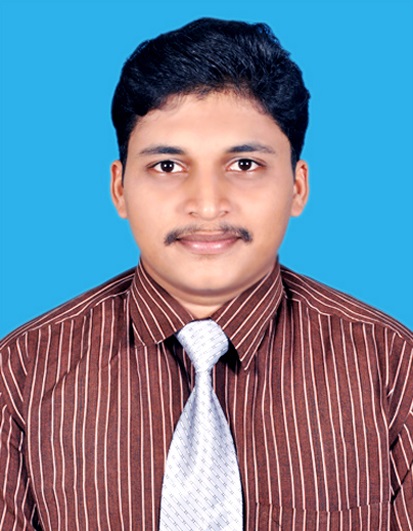 | | |
| --- | --- |
| Name | Mr. A. Mohan |
| Designation | ASSISTANT PROFESSOR |
| Areas of Interest | Marine Engineering, Design Engineering, Corrosion, Marine Fouling |
| Room No. | 10-001 |
| Intercom No. | 501 |
| Mobile | 9566115653 |
| Email Id (Official) | mohan.a@svce.ac.in |
| Email Id (Personal) | mandark.mohan@gmail.com |
Qualification
B.E. Marine Engineering
M.E. Engineering Design
MEO CLASS IV MARINE ENGINEERING
Academic Experience
Industrial Experience:
1st Year Sailing experience

Academic Experience:

2 years as Asst. Professor in Vel's School of Maritime Studies, Thalambur.
1 year as Asst. Prof in Department of Marine Engineering at SVCE.
Courses Handled
Marine Machinery Drawing
Final Year Project Co-Ordinator
Maintenance Engineering
Research & Consultancy
Paper Publication
V.L. Mangesh, A. Mohan, "Effective EEDI Performance Achievement by MAN B&W G-Type Ultra Long Stroke Marine Diesel Engine: A Review", International Journal of Vehicle Structure & System, VOL-9(2), 269-272, 2017.
Conference / Workshop / FDP
Conferences
Mr. A. Mohan, Assistant Professor, MAR has Attended conference on International Conference On "Green Materials and Renewable Energy" organized by SVCE, Department of Chemical Engineering from 10 June 2021 to 11 June 2021.
4th national conference on emerging trends in engineering technologies conducted by Jothy institute of technology, Bangalore, on 7th to 8th March 2015.
2nd National level conference Diseno-2k15 conducted in Adhiyamaan College of Engineering, Tamilnadu, on 25th February 2015.
International conference on recent innovation in engineering and technology conducted by Mahabharathi College of engineering, Tamil Nadu, on 13th and 14th February 2015.
2nd International Conference on Engineering Technology and Science, conducted by Muthayammal College of Engineering, Rasipuram, Tamil Nadu, on 5th to 6th March 2015.

Workshop/FDP

6 days Faculty development program on "Engineering Thermodynamics" on 31st May to 6th June 2019 by Department of Automobile Engineering-SVCE.
6 days Faculty development program on "Strength of Materials" on June 4th 2019 to 12th June 2019 by Department of Civil Engineering-SVCE.
1-day Hands-on training on "Biofuel production and characterization" held on 27th June 2019 at SATHYABAMA COLLEGE.
1-day hand-on training on "Microscale analysis in organic and inorganic Chemistry" on 19th of July 2019 at Department of Applied chemistry at SVCE.
2 days national workshop on "Hands-on Training on composite perform formation technique and their characterization for General engineering, Armor and Aerospace application" held on 30th& 31st August 2019 by Department of mechanical engineering, St. Peter's College of engineering.
Completed 4 Week NPTEL (3 days) course on "Structural analysis of Nanomaterials" by Prof. Kaushik Paul, IITR on 18.8.2019.
6 days AICTE sponsored short term training program on " Instrumental methods of analysis" organized by Department of chemical engineering from 4th to 9th November 2019 at SVCE.
6 days Faculty development program AICET, AU sponsored "Engineering Mechanics" on 18th to 23rd November 2019 by Department of Mechanical Engineering, St. Joseph's College of Engineering and technology, OMR Road, Sollinganallure, Chennai.
Participated Workshop on "E-Waste Management: Issues and Challenges" organized by DWIH New Delhi and IIT Madras, and supported by RWTH Aachen University and Max Planck Society. On 28th and 29th November.
Faculty development program at VISTAS, Vels School of maritime studies Pallavaram,2017

Course

One day hands on training on "Automotive Suspension" organised by the Automobile department, 9th January 2020.
Training of Trainers and Assessors
STCW Course (Basic; Familiarisation)
Additional Responsibilities
Faculty Advisor – (2019-2023 Batch)
Time table & ERP coordinator
Dept AICTE Coordinator
CIP Criteria I (Associate)
Department YRC coordinator
NAAC Criteria 4 Infrastructure & Learning Resources