Profile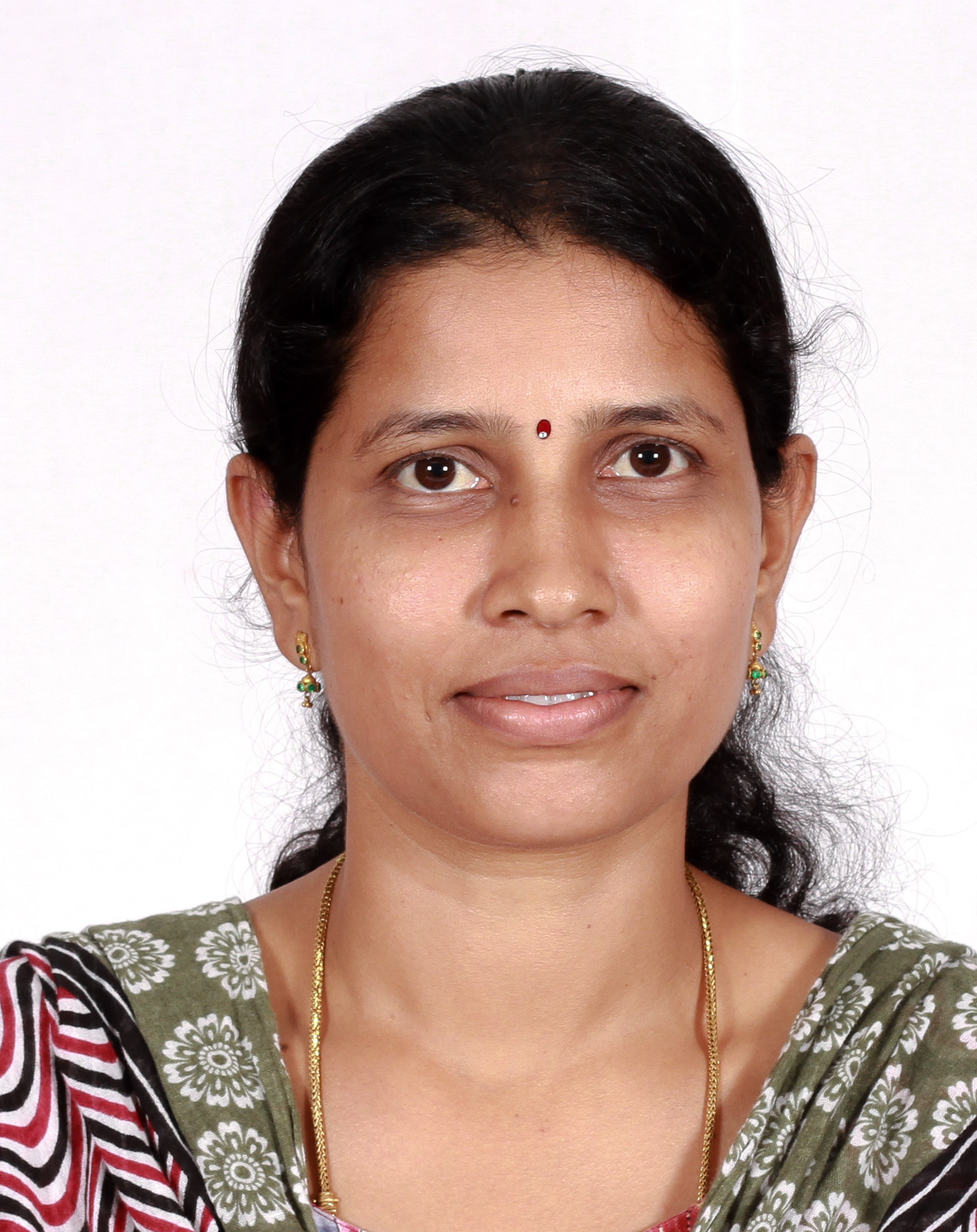 Name
S Arulmozhi
Designation
Assistant Professor
Areas of Interest
Power Electronics
Control systems
Drives
Renewable Energy

Room No.
Room No. 3115,
EEE Department,
Sri Venkateswara College of Engg.,
Post Bag # 1, pennalur, Sriperumbudur.

Intercom No.
Mobile
Email Id (Official)
arulmozhi@svce.ac.in
Email Id (Personal)
Qualification
B.E (EEE), 2003 Madurai Kamaraj University
M.E.(Power electronics & Drives),Anna University
Pursuing Ph.D. in Anna University, Chennai
Academic Experience
From July 2003 – June 2010: Lecturer at SVCE
From June 2010 to Till Date: Assistant Professor at SVCE
Courses Handled
Theory:
PG:
Analysis & Design of Power Converters (R-2018))
Microcontroller based system design
Analysis of Power Converters
Solid State DC Drives
Power Electronics for renewable energy systems
UG:
Power Electronics
Electrical Machines – I
Special Electrical Machines
Electrical Engineering & Instrumentation
Circuit Theory
Electron Devices
Communication Engineering
Transmission and Distribution
Power System Analysis
Electrical machines-II
Marine Electrical Machines-II
Control systems
Solid state Drives
Linear Integrated Circuits
Electrical Drives and Control
Digital Logic Circuits
Labs:
Engineering Practices Lab (I years)
Digital and Analog Circuits Lab
Power electronics lab
Control systems Lab
Electrical Machines I & II lab
Electric circuits lab
Microprocessor & microcontroller lab
Electrical Engineering Lab
Research & Consultancy
K V Nirmala, S Arulmozhi and Dr. K. Sundararaman, "A Comparative Study of Four Different Non-Isolated Bidirectional DC-DC Converters",Int. Journal of Engineering Research and Application , Vol. 7, Issue 7, ( Part 9) July 2017, pp.76-83
"Phase Shift Control of Triple port Isolated Bidirectional DC-DC Converter", National Conference on Advances in Electrical & Electronics Engineering 2016, pp 62 to 70
Savithri, T.T & Arulmozhi, S 2015, "A Space Vector Modulated Neutral Point Clamped Quasi Z source Inverter" International Journal of Applied Engineering Research, Vol.10 no.6 pp.5398-5403.
Prabhakar.M, Arulmozhi.S,Kamaraj. V, "Selection Criteria and Analysis of LCC Resonant DC _ DC Converters for Automotive Applications" to be published in journal titled _ Modern Applied Science, Canada in vol. 3, No. 7, July 2009 issue.
Arulmozhi S., Prabhakar M., Kamaraj V. (2009) Analysis of Higher Order Resonant Converters for Automotive Applications" Proceedings of National Conference PEDAC 09 Government College of Engineering.
S.Arulmozhi, "Power factor improvement of IPM motor", International conference on computational systems in Engg & Technology", March 2014 .
S.Arulmozhi, "Fault diagnosis of phase shifted full bridge DC-DC converters", International conference on Power electronics and renewable energy", April 2014.

International Conference:
D. Anand, S. Arulmozhi & Dr. KR. Santha, "Multiport Resonant Isolated Bidirectional DC-DC Converter Interfacing Photovoltaiv System and Battery with Reduced Turns Ratio", 4th International Conference on Electrical Energy Systems (ICEES-2018), pp. 296 to 398.
Nirmala K V, Arulmozhi S, Sundararaman K "A Comparison of Non-Isolated Bidirectional DC-DC converter topologies for UPS applications" Proceedings of International Conference on Contemporary Topics in Power Engineering and Aiding Technologies (ICCPEAT 2017), 24 th – 25 th , February, 2017
Sreelekha and Arulmozhi, 2016 "Asymmetrical PWM plus phase shift control of triple port isolated Bidirectional DC-DC converter interfacing Battery and Supercapacitor",
International Conference on Electrical, Electronics & Computer Engineering, 2016, pp – 23-28.
Sreelekha and Arulmozhi, 2016 " Multiport isolated Bidirectional DC-DCconverter interfacing Battery and Supercapacitor for HESS applications",
International Conference on Electrical, Electronics and optimiztion techniques, 2016, pp – 35-41.
Conference / Workshop / FDP
Attended one day workshop on Author Workshop on " How to write Research papers effectively " organised by Anna University, CEG campus on 06/09/2019
Attended IEEE sponsored 3 days National Workshop on "Design, Optimization & Analysis of Electrical Machines" at St. Joseph's Institute of Technology, Chennai on 08/05/2019 to 10/05/2019 .
Attended two days National workshop on "Challenges in Electric and Hybrid Vehicles" at SVCE, 22/03/2019 and 23/03/2019.
Attended two days National level Workshop on " A revolutionary Technology IoT Applications in Electrical & Electronics Engineering", at SVCE on 03/01/2019 and 04/01/2019.
Undergone an Industrial training program on "ARM Cortex M4 with MATLAB Interface & VLSI Programming" at Vi Microsystems Pvt. Ltd., from 18/06/2018 to 22/06/2018.
Attended Two day national convention program on Power Quality at Madurai, 08 & 09th Nov 2003.
Attended Short term training program on Power Quality and custom power under deregulated power system at NIT, Calicut, 20 Dec 2004 to 02 Jan 2005 .
Attended 3 days IEEE conference on Power Electronics, IICPE, Chennai, 19-21 Dec,2006
Attended Two days workshop on "Simulation Softwares" at SSNCE, Chennai, 14-15 Nov,2006.
Attended One day workshop on "Research ideas in Power Electronics and Power systems" at Jerusalem College of Engg., Chennai, 30 Jan 2013.
Conducted 15 days workshop on "Electrical servicing of home appliances- Entrepreneurship skill development programme" at SVCE from 20 Nov 2013 to 10 Dec 2013.
Attended a Two days workshop on "Model Based Design of Embedded System with Vis-Sim" at PSG College of Technology, Coimbatore during 20th and 21st June,2014.
Attended a One day workshop on "Advances in Energy Storage for Energy Management and Broader use of Renewable Sources" at Anna University on 27th March,2014.
Attended one week faculty development training programme (FDTP) on IC6601 – Advanced Control Systems, at MIT, Chennai, from 25/5/2015 to 31/05/2015
Attended two days workshop on " Design of Controllers & Compensators using MATLAB", at SVCE, 01/04/2016 & 02/04/2016
Co-ordinated ISTE SVCE chapter sponsored two days workshop on "State Feedback Controllers for Power electronics & Power System Applications", 30/09/2016 & 01/10/2016
Attended one week Short Term Course on "Power Electronics System and Control-PESCON"16" at Pondicherry Engineering College from 19/12/2016 to 23/12/2016.
Attended one day workshop on "Opportunities and challenges in Energy storage systems for building, solar and wind sectors" at CEG campus, Anna University on 04/03/2017.
Additional Responsibilities
1.ISO Academic Objective
2. University Result Analysis and University Practical exam schedule
3.Faculty Advisor : Batch (2016 to 2020) A2
4.NAAC Criterion 2- Department Co-ordinator
5.Special Class Schedule Co-ordinator