Profile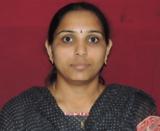 Name
N Shanmuga vadivu
Designation
Assistant Professor
Areas of Interest
Power Electronics
,Microprocessor
.
Room No.
Intercom No.
Mobile
Email Id (Official)
vadivu@svce.ac.in
Email Id (Personal)
Qualification
PURSUING PH.D. IN ANNA UNIVERSITY, CHENNAI
M.E (PED),FROM SVCE,ANNA UNIVERSITY IN JULY 2012
COMPLETED B.E (EEE),FROM K.S.R.COLLEGE OF TECHNOLOGY,NAMAKKAL,PERIYAR UNIVERSITY IN APRIL – 2004
Academic Experience
1. As Asst.Prof in SVCE – June 2010 – Till date
2. As Lecturer in SVCE- 4.5 yrs (Dec 2005 – June 2010)
3. As Visiting Faculty in SVCE- 6 months(June 2005 – Nov 2005)
4. As Lecturer in REC-6 months (Dec 2004 – May 2005)
Courses Handled
UG:
Flexible AC Transmission Systems
Special Electrical Machines
Analysis and Design of Inverters
Electrical Drives and Controls
Solid State Drives
Electronic devices
Electronic Circuits
Basic Electrical and Electronics Engineering
Power system Protection and switchgear
High Voltage Engineering
Power Electronics
Control systems
Measurements and Instrumentation
Labs:
Power Electronics Lab
Electrical Machines Lab I
Electrical Engineering Lab
Engineering Practices Lab
Electric Circuits Lab
Electronic devices and Circuits Lab
Measurements and Instrumentation Lab
Electrical Engineering and Control systems Lab
Control Systems Lab
PG courses handled:
Theory:
1.Analysis and design of Invereters
2.Special Electrical Machines
Lab:
1.Power Electronics Lab
Research & Consultancy
[1]Shanmugavadivu.N "Hi-Tech Home Automation using PC",Current Affairs 2004-Technical symposium,Kumaraguru College of Technology-Jan 23rd 2004.
[2]Shanmugavadivu.N and Annamalai.T (2012),"Single Phase Seven Level Stand Alone Inverter for Photovoltaic Systems",
Proceedings of the National Conference on Communication Technology Interventions for Rural and Social Development(NCCTIRD-2012), pp.587-591.
[3] Shanmugavadivu.N and Annamalai.T (2012),"Single Phase Seven Level Stand Alone Inverter for Photovoltaic Systems",
BONFRING Transactions on Power Systems And Integrated Circuits,vol.2, Special Issue 1, Part I, pp.49-53.
[4] Shanmugavadivu.N, "Modified Approach for Harmonic Reduction in Multilevel Inverter",
International Journal of Science, Engineering and Technology Research, Vol 1, Issue 5, November 2012.
[5]"Transformerless Solar PV Inverter
Elimination of Common Mode Voltage and Earth Leakage Current",International conference on Solar and Biomass Energy –ICSBE 2013 G.K.M College of Engineering & Technology,January 2013.
[6].Sachin Jayanand, Shanmugavadivu, N & Santha, K.R 2015, "A Single phase Cascaded Multilevel Inverter with Reduced Number of Power Switches" International Journal of Applied Engineering Research, Vol.10 no.9 pp.8991-8996.
[7]Vignesh Kumar.S,Shanmugavadivu.N,"Comparison of seven-level and fifteen level single phase H-Bridge Multilevel Inverter for Electric Vehicle Application" ICEECE 2016, ISBN: 978-93- 81830-95- 6,Vivekanandha College of Engineering for Women,March 2016,pp:53-58
Conference / Workshop / FDP
1."Recent Advancements in Generation and Utilization of Renewable Energy",K.S.R College of Engineering,Tiruchengode,15.5.13-28.5.13.
2."National Workshop on Hardware Implementation of Power Electronics & Drives",SRM University Kattankulathur,15.09.2011 & 16.09.2011.
3."Soft Computing Techniques for Industrial Automation", at Kongu Engineering College, Perundurai,15.02.2008 & 16.02.2008
4."Matlab and its Applications", NITTTR,Tharamani,Chennai,01.12.2007 & 02.12.2007
5."Networks and Systems",IIT Madras,28.04.2007 & 29.04.2007
6.Organized a Two days National Conference on 'Advances in Electrical and Electronics Engineering NCAEEE-2014' at SVCE during 17th – 18th Feb., 2014.
7.Organized a Two days Workshop on 'Image processing Framework using FPGA'' at SVCE during 3rd – 4th Feb., 2012.
8.Attended a Two days workshop on 'Electrical and Electronic Circuits Engineering using NI Technology' at NIELIT, National Instruments, Chennai on 28th & 29th Dec., 2012.
9.Attended a Two days workshop on 'Model Based Design of Embedded System with Vis-Sim' at PSG College of Technology, Coimbatore during 20th and 21st June,2014
10.Attended a seven days FDTP programme on "IC6601-ADVANCED CONTROL SYSTEM" at SSN College of Engineering during 18th-25th January 2016.
Additional Responsibilities
1. AC Machines lab Incharge
2. Faculty Advisor for 2010-2014 A2 batch.
3. CAT coordinator.
4. Coordinator for NCAEEE 2014