Profile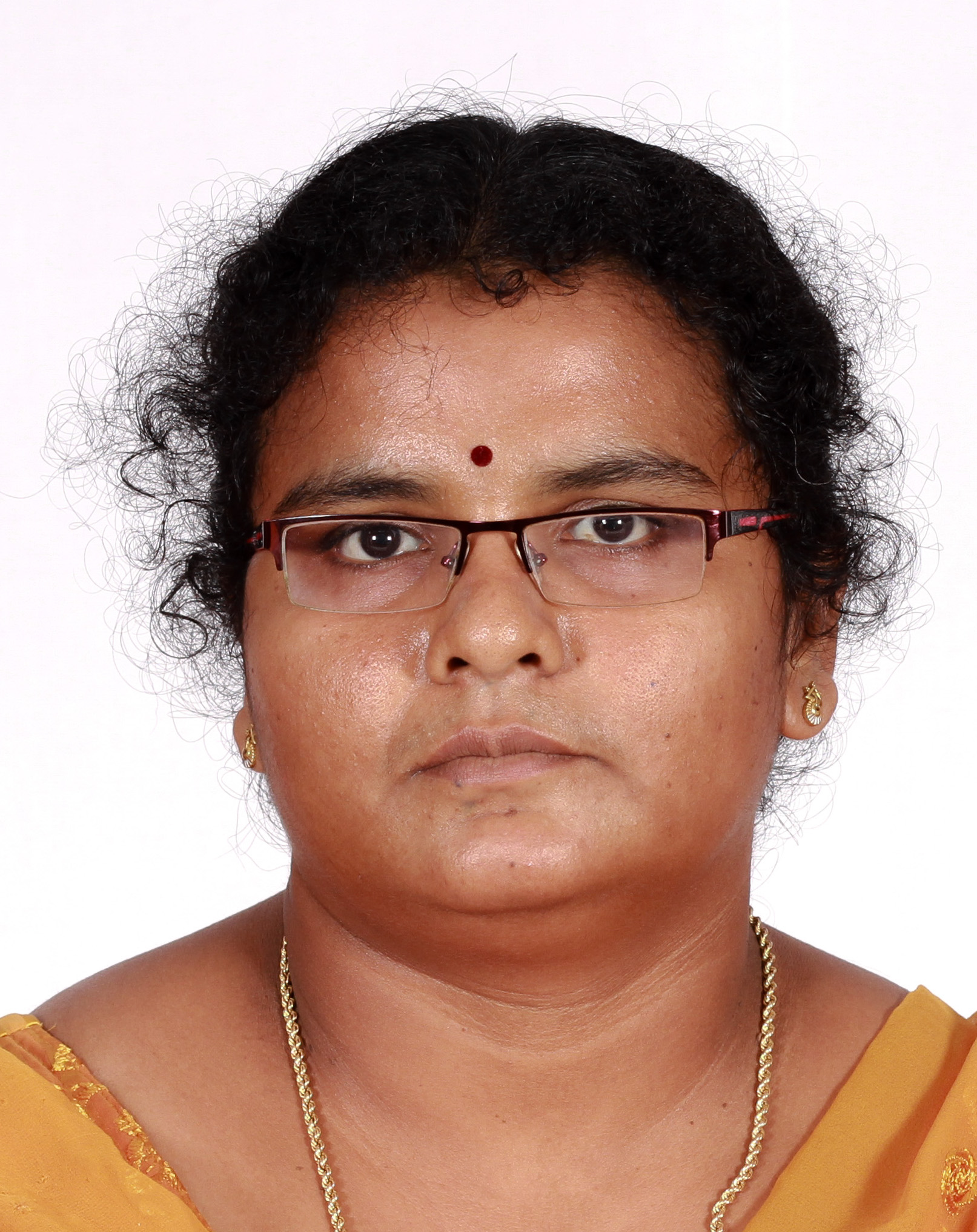 Name
S. Anitha
Designation
Assistant Professor
Areas of Interest
Semiconductor devices
Digital Logic circuits
Computer Architecture

Room No.
3110
Intercom No.
264
Mobile
9629713099
Email Id (Official)
sanitha@svce.ac.in
Email Id (Personal)
ssanithasvce@gmail.com
Qualification
Pursuing Phd in Anna University
M.E Applied Electronics
B.E Electronics & Communication
Academic Experience
Assistant Professor at SVCE- July 2011 onwards
3 1/2 yrs, Senior system Engineer, at Infosys, Chennai
Courses Handled
Fundamentals of Nanoscience
Bio medical Instrumentation
Microprocessor and microcontroller
Communication Engineering
Measurements & Instrumentation Lab
Electrical Engineering Lab
Electron Devices and Circuits
Engineering Practices lab
Digital logic circuits
Microprocessor and microcontroller Lab
Electron Devices and Circuits lab
Electrical Circuits Lab
Linear and digital IC lab
Basic Electrical and Electronics Engineering
Electronics Lab
Electrical Engineering and Control System Lab
Research & Consultancy
1. "Multilevel inevrter using Series/Parallel DC voltage sources driven by Hybrid modulation"
Proc. National Conference on Advances in Electrical and Electronics Engineering,
Sri Venkateshwara College of Engineering, Sriperumbudur,Feb 2011
2. "A Eleven level inverter using Series/Parallel DC voltage sources driven by Hybrid modulation"
Proc. National Conference on Power, Embedded and Drives Control,
Indira Gandhi College of Engineering and Technology, Chengulpet, March 2011
3. "Hybrid modulation driven fifteen level inverter using Series/Parallel DC voltage sources"
Proc. National Conference on Modelling, Simulation, Design and Experimental Study of Electrical Systems,
BS Abdur Rahman University, Chennai, April 2011
4. "A fifteen level inverter using Series/Parallel DC voltage sources driven by Hybrid modulation"
Proc. International Conference of Adaptive Technologies and Sustainable Environment,
Paavai Engiveering College, Namakkal, June 2011
Professional Society:
1.Member of Institution of Engineers
Conference / Workshop / FDP
Attended a one day workshop on "Analog Development Kit" at Anna University on 03/05/2019
Poster Presentation at National Symposium on Nano Science and Technology (NSNST 2018), conducted from 20-22 June 2018 at IISC, Bangalore.
A three day international workshop on "Advanced Materials and Device Technology" from 22-24,Nov,2017
A one day workshop on "Introduction to COMSOL" at Chennai on 15-Mar-2017
A three day International workshop on "Advanced Functional Nanomaterials" held at Chennai from 22-Mar-2017 to 24-Mar-2017.
A two week short term training program on "Solar Cells – Materials and Modelling" held at Madurai from 29-May-2017 to 10-Jun-2017(GIAN Course)
Signal processing using MATLAB at Kongu Engg. College, 30-31 July 2010
Advanced VLSI design at SSN, Chennai, 17-19 Nov 2011
PCB design using CAD at VIT, Vellore, 21 July 2012
FDP Attended
1. Attended and delivered a lecture in the one-week FDP on "Microprocessors and Microcontrollers."
2. Attended a two-week FDP on "Power Electronics for Renewable Energy Systems"
3. Attended a T2P lecture at IITM on "MEMS" on 29-Aug-2018.
Events Organized
A circuit debugging event "Circuitrix-19" on 13/02/2019
A one day workshop on 3D Printing on 19-Sep-2018
A two-day workshop on 3D Printing on 27th and 28th Sep 2018
A 24-hour Make-a-Thon "Make@SVCE"
Guest Lecture on "Benefits of being an IEEE member" on 09-Aug-18.
A one hour seminar on "Becoming an IEEE member" on 29-July-2017
A one day lecture on "Emerging areas in the field of engineering" on 05-Oct-2017.
A seminar on "Machine Learning"
Assist in organizing a three day workshop on Semiconductor Nano Devices from 16-18,Feb,2018 .
NPTEL
Certification on "Fundamentals of Semiconductor Devices" and "Computational Electromagnetics and its applications"
Additional Responsibilities
1. SCM Minutes Recorder
2. PALS – IITM – Innowah – Department Coordinator
3. Faculty Advisor (2016-2020) Batch B sec Roll No 58-79
4. In charge for the Minutes of Department Meeting
5. Department Library Incharge
6.IEEE Dept coordinator
7. Interdisciplinary Centre for Nanotechnology – Assist to the Coordinator