Profile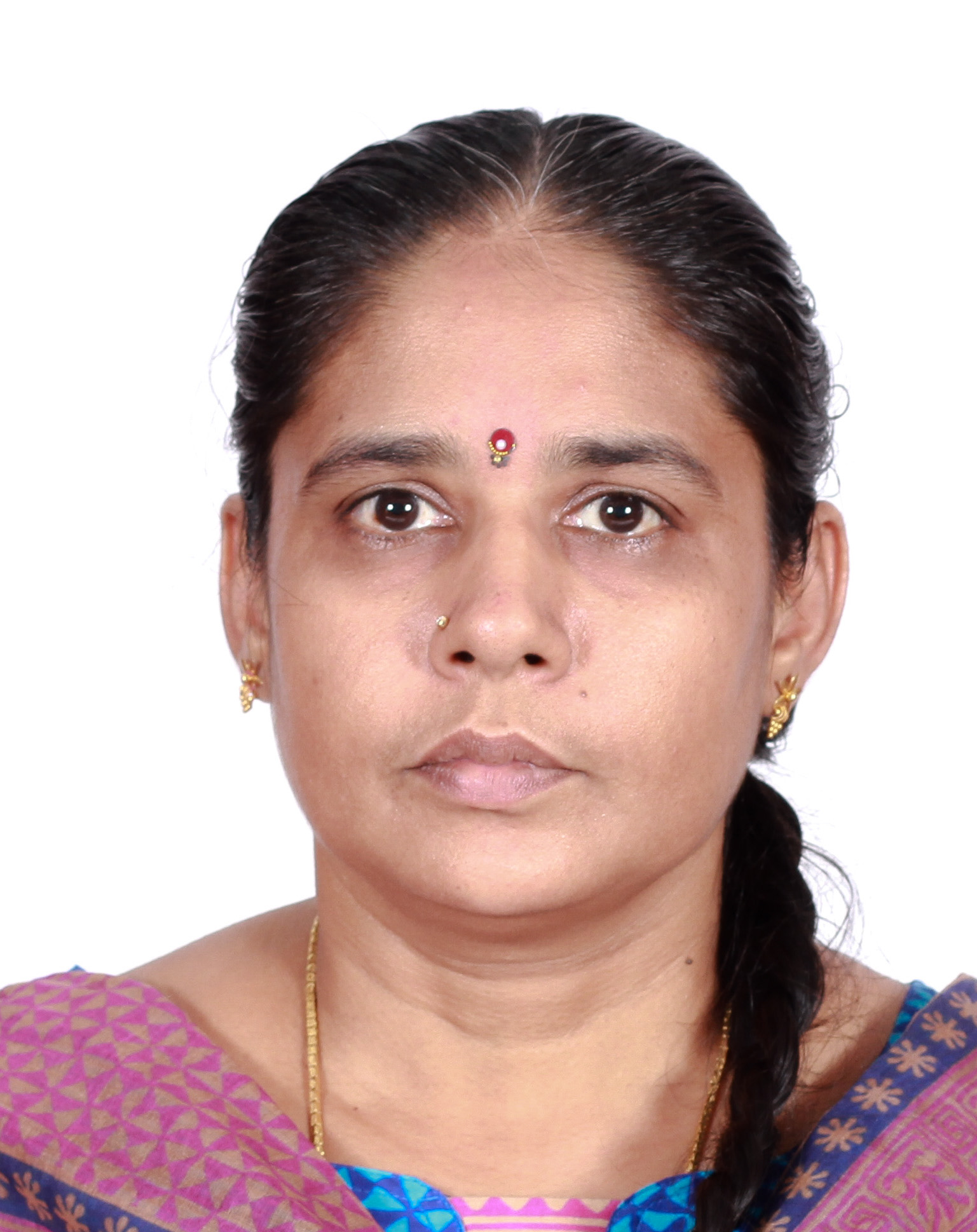 | | |
| --- | --- |
| Name | S.Sinthamani |
| Designation | Assistant Professor |
| Areas of Interest | Fabrication of nano electronic devices |
| Room No. | 3003 |
| Intercom No. | 251 |
| Mobile | 9962088640 |
| Email Id (Official) | sinthamani@svce.ac.in |
| Email Id (Personal) | - |
Qualification
M.E(Power Electronics and Drives) in 2009 at Eashwari Engineering College
AMIE (Electrical Engineering) in 2006 at The Institution of Engineers(India), kolkata.
Academic Experience
Working as Assistant Professor in Sri Venkateswara College of Engineering, Chennai from June,2012 to till date.
As Assistant Professor at Meenakshi College of Engineering, West KK Nagar, Chennai (3yrs)-2009-2012
As electrical Supervisor at Tony Trans, SIPCOT, Vadalur (2 yrs)
Courses Handled
UG:
Electric Power System
Electrical Generation and Utilization
Power Electronics
Electrical Engineering
Digital Logic circuits
Special electrical Machines
High voltage Engineering
Electrical MachinesI
Eletrical Drives and Control
Basic Electrical and Electronics Engineering
Marine Electrical Machines I
PG:
Special electrical Machines
Labs:
Linear & Digital Integrated Circuits Lab
Power Electronics Lab
Circuit Theory lab
Engineering Practices Lab
Eletrical Machines I Lab
Basic Electrical and Electronics Engineering Lab
Electrical and Electronics and Control System Lab
Electronics Devices and Circuits Lab
Electrical Electronics and Micro Processor Laboratory
Research & Consultancy
Presented paper in IEI Tamil Nadu Centenary Technical Conference- ICET 2019, Titled as "Fabrication of Metal Oxide Thin Film solar cell" on August 20 and 21, Conducted by The Institution of Engineers (India), Tamilnadu State Center Chennai 600 005.
S.Sinthamani, "PWM Boost Converter with active snubbers", presented at "National Conference on Soft Skill Applications for Solid State Drives",
Rajalakshmi Engineering College, Thandalam,Chennai -602105. 17 & 18 April 2009.
S.Sinthamani, "Converter Fed PMBLDCM Drive with Reduced Switches for adjustable Speed applications", presented at "National conference on recent trends in electrical science and technology", Feb 2013
S.Sinthamani, "An integrated dc/dc converter for renewable voltage sources", presented at "National conference on recent trends in electrical science and technology", Feb 2013
S.Sinthamani, "Control of Multiphase boost type Switched mode Rectifier", published in International Journal of Advanced Research in Electrical, Electronics and Instrumentation Engineering, Vol 3, ISSN: 2278-8875, Feb 2014
Sinthamani, S & Sathish, N 2015, "The design of adaptive controller for regenerative braking system in electric vehicle", proceeding of the 3rd National conference on Frontiers in Applied Sciences and Computer Technology, National Institute of Technology, Trichirapalli, pp.284-288.
"Solar Powered DC-DC Converter for wearable Devices" in 4th International Conference on Electrical Energy Systems (ICEES -2018) Organised by SSN College of Engineering, Kalavakkam- 603110.
"RF Sputtered COPPER Oxide and Zinc Oxide Thin films for solar cell" in National Conference on Advanced Electrical and Electronics Engineering, (NCAEEE 2018) Organised by SVCE, Pennalur, 602 117.
Conference / Workshop / FDP
Attended " 10 days Advanced Training Program on Nanofabrication and Characterization Techniques
" from 16-July to 26-Jul-2019, at CeNSE, IISc, Bangalore (Through INUP).
Attended One day workshop on "Latest trends and Technologies on Test Hand Measuring Industry" held on 9th August, 2019, organized by ECE Dept , SVCE ,conducted by Aarjay International Private Limited & Tektronics India Private Limited.
Attended Short term course on crystalline Material and characterization on 5 th January 2019 organised by Crstal Growth Center, Anna University, Chennai.
Attended 10 DAYS short term course (VICT) Vertical integration course for trainers conducted by Marie time foundation,Nungabakkam, Chennai (from 15.04.2019 to 26.04.19). Approved by the Directorate General of Shipping , Ministry of Shipping, Government of India,.
Participated in "International Workshop on Advanced Materials and Device Technology", Organized by Crystal Growth Centre, Anna University,Chennai 25 during 22.11.17 to 24.11.2017
FDTP on EC6703 EMBEDDED AND REALTIME SYSTEMS from 13th to 21st June 2017 , conducted by ECE department , SVCE.
FDP on Special Electrical Machines hosted by Valliammai Engineering College, kattankulathur, Chennai during 2010.
Two weeks ISTE workshop on ANALOG ELECTRONICS conducted by IIT Kharagpur,at saveetha engineering college,4th June to 14th June,2013.
Attended 3 days conference 28th Indian Engineering Congress conducted by IEI (INDIA),at Chennai,December 20-22,2013.
One day worhshop on UPS Maintenance and Servicing held on 28.6.2013 at SVCE.
Faculty improvement programme conducted by CITM, CSE dept., SVCE held on 27th and 28th December,2013.
Attended 3 Days workshop (Summer Internship Program June 15-17) 2016,Conducted by Dept od Nano Science& technology, Sri Ramakrishna Engineering College,Coimbatore
One day workshop on " Opportunities & Challenges in Energy Storage systems for Buildings ,Solar, Wind sectors"conducted by Dept of Energy Studies, CEG, Guidy, Chennai, on March 4th ,2017.
Participated and presented the research poster in the National Symposium on Nano Science & Technology(NSNST 2018) Conducted at the center for Nano Science and Engineering (CeNSE), Indian Institute of Science,Bangalore.
Additional Responsibilities
1.Faculty Advisor for batch A1 of student admitted in the 2019-2023 under CBCS Scheme.
2. Over all co-ordinator for TAU and Student Attendance under the regulation 2016 and 2018.
3. Assist to UG Project Coordinator for year 2019-20.