Profile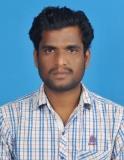 Name
Dr.R. Kannadasan
Designation
Assistant Professor
Areas of Interest
Power systems
High voltage Engineering
Advanced Material processing
Synthesis of Nanoparticles

Room No.
Roon no: 3214
EEE
SVCE

Intercom No.
Mobile
Email Id (Official)
kannadasanr@svce.ac.in
Email Id (Personal)
Date of Joining
Nature of Association
Qualification
Degree

Specialization

Institution

University

Year of passing

Class

B.E

EEE

Vel tech Engineering college, Chennai

Anna University

2010

First

M.E

Power systems

College of Engineering Guindy (CEG)

Anna University

2013

First

Ph. D

(Thesis submitted)

Power systems,

High voltage and

Material processing

College of Engineering Guindy (CEG)

Anna University

2017*

—
Academic Experience
Organization

Designation

Role

Duration

R. M Construction-Chennai

Electrical Engineer

Commissioning

2 Years

Rajiv Gandhi college of Engineering

Teaching Research Associate

Teaching Assist

1 Year

4 Months

College of Engineering Guindy (CEG)

Research Fellow

&

Visiting Faculty

Research

2 Year

10 Months
Courses Handled
1. Transmission & Distribution
2. Utilization and Conservation of Electrical Energy
3. Extra High Voltage AC Power Transmission
4. High Voltage DC Transmission system
5. Protection & Switchgear.
6. Principles of Management
7. Power system simulation Laboratory
8. Electrical Machines Laboratory
Research & Consultancy
Editorship:
Editor of Turkish Journal of Electrical Engineering and Computer sciences (Annex I)
Achievements and Awards:
The best research paper award for title "Possible measures for protection of gas insulated substation with High gradient metal oxide arrester" was awarded in the "International Conference on Renewable Energy Utilization (ICREU-2016)" held at Coimbatore Institute of Technology (CIT), Coimbatore on 6 – 8 th Jan 2016.
Publications:
International Journals (Annex I)
| | | | | | |
| --- | --- | --- | --- | --- | --- |
| S. No | Title of paper | Authors | Journal Name | Publisher | Details |
| 1 | Performance improvement of metal–oxide arrester for VFTs | Kannadasan Raju, Valsalal Prasad and Jayavel Ramasamy | IET-Science, Measurement & Technology | IEEE/IET | Vol. 11, no. 4, 2017, pp. 438 – 444 |
| 2 | Successful Turning on of MOSAs under Very Fast Transients | Kannadasan Raju, and Valsalal Prasad | IET-Generation, Transmission and Distribution | IEEE/IET | Accepted for Publication |
| 3 | Modeling and Validation of Metal Oxide Surge Arrester for Very Fast Transients | Kannadasan Raju, and Valsalal Prasad | IET-High Voltage | IEEE/IET | Accepted for Publication |
| 4 | Effect of Capacitance on ZnO-Bi2O3-Yb2O3 based varistor for nanosecond transients | Kannadasan Raju, and Valsalal Prasad | Journal of central south university | Springer | Accepted for Publication |
| 5 | Development of metal oxide arrester block using rare earth element for very fast transient overvoltage applications | Kannadasan Raju, Valsalal Prasad and Jayavel Ramasamy | Turkish journal of Electrical Engineering & Computer sciences | Scientific & Technological research council of Turkey | DOI: 10.3906/elk-1611-56 |
| 6 | High gradient metal oxide surge arrester block for VFTO applications | Kannadasan Raju, Valsalal Prasad and Jayavel Ramasamy | Journal of Electrical Engineering | Poly Technia University | Vol 17 (1):pp. 411-417, 2017 |
International Conferences:
S. No

Title of paper

Authors

Conference name

Organized by

1

Possible measures for protection of gas insulated substation with high gradient metal oxide arrester.

Kannadasan Raju,

Valsalal Prasad and Jayavel Ramasamy

International Conference on renewable energy utilization-(ICREU)
DEEE, Coimbatore Institute of Technology, Coimbatore. 2016

2

Review and Simulation of Power System Blackout using Power World Simulator

Kannadasan Raju and

Valsalal Prasad

Proceedings of the National Conference on Smart Advancements in Green Energy
DEEE, SMIT-Chennai. 2014

3

Simulation of power market analyzes using optimal power flow in power world simulator

Kannadasan Raju and

Valsalal Prasad

National Conference on Methods Enriching Power and Energy Developments – MEPED'13
DEEE, Jeppiar Engineering college, Chennai. 2013
PHD COURSES:
| | | | |
| --- | --- | --- | --- |
| S. No | Title | Date | Organized by |
| 1 | Designing reliable and High-Density Power Solutions with GaN | 1 November, 2017 | IEEE |
| 2 | The Grid Of The Future, Synchronous Condensers and STATCOMs | 24 October 2017 | IEEE-Power & Energy society |
| 3 | Hybrid Renewable Energy Standalone Systems | 12 October, 2017 | IEEE |
| 4 | Modular Multilevel Converter (MMC) for Traction Applications | O7 October 2017 | IEEE |
| 5 | Integration of Distributed Energy Resources in Power Distribution Systems | 26 September 2017 | IEEE-Power & Energy society |
| 6 | Why the More and All Electric Aircraft Needs Power Electronics – New Day and Time | 21 September, 2017 | IEEE |
| 7 | HVDC… Intelligent Transmission | 14 September 2017 | IEEE-Smart Grid |
| 8 | New Directions for Energy Storage | 7 September 2017 | IEEE-Smart Grid |
| 9 | The Valuation of Distributed Energy Resources | 17 August 2017 | IEEE-Smart Grid |
Conference / Workshop / FDP
Workshops/Seminars/Courses attended:
S. No

Name of Workshop

Institution Name

Date

Organized By

1

Routledge Editorial Workshop

CEG, Anna University, Chennai.

3 rd Aug 2016

Taylor & Francis Group

2

EMTP-RV training

Get Started with Switching Transients in EMTP-RV

Power sys solutions

10-11 th March 2016

Power sys solutions

3

Author Workshop
CEG, Anna University, Chennai.
2 nd Nov 2015
Springer India Pvt. Ltd and Anna University Chennai.

4

Modern power system analysis tools.
CEG, Anna University, Chennai.
12 & 13 th Feb 2015
Dept. of Electrical & Electronics Engg. CEG,AU, Chennai-25

5

Author Workshop
CEG, Anna University, Chennai.
17th March 2015
Springer India Pvt. Ltd

6

Author Workshop on Book / Journal Publishing
Elsevier Research solution & CEG, AU,CH 25
24 th Sept 2014
Elsevier Publishing and Anna University, CEG, Chennai

7

New Materials their characterization and applications
Center for Nano and Technology, Crystal Growth Centre & CEG, AU, Chennai.
09 th & 10 th Oct 2014
UGC Sponsored and Nano Tech, CEG, AU, Chennai 25

8

Research methodology
CEG, Anna University, Chennai.
16 th Dec 2014
Centre for faculty development (CFD), CEG, AU, Chennai-25

9

Seminar on Solar Pro V4.2
CEG, Anna University, Chennai.
31 st Oct 2014
VATIO Energy India Pvt. Ltd, & CED, CEG, AU, Chennai-25
Additional Responsibilities
1. Budget Planning
2. Placement coordinator