Profile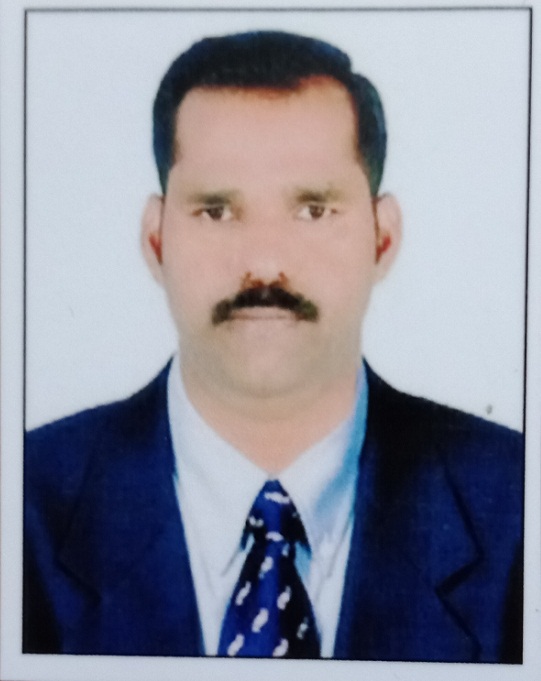 | | |
| --- | --- |
| Name | Dr. Sukumar T , M.Tech., Ph.D. |
| Designation | Assistant HoD and Associate Professor |
| Areas of Interest | Mobile Computing, Computer Networks, Data Mining and Warehousing, Adhoc Networks, Image Processing, Information Security |
| Room No. | Room no:11-006 |
| Intercom No. | Extn:363 |
| Mobile | |
| Email Id (Official) | sukumart@svce.ac.in |
| Email Id (Personal) | |
Qualification
Completed Ph.D in AUT Chennai – July 2018
M.Tech[Information Technology]-2008-Anna University-University 2nd Rank
B.E[Electronics and Communication Engineering]-2000-Bharathidasan University
Academic Experience
Assistant Professor at SVCE – 8.7 Years
Lecturer at SVCE – 1 Year
Lecturer at Arasu Engineering College, Kumbakonam – 5.1 Years
INDUSTRIAL EXPERIENCE
Software Engineer, Silver-Atena Electronic System India Pvt Ltd., Bangalore – 1 Year
Courses Handled
Operating Systems
Data Ware Housing and Data Mining
Software Testing
Software Project Management
Embedded Systems
Computer Programming
Information Security
Computer Networks
Mobile Computing
Microprocessor and Micro-controller
Operating Systems Lab
Research & Consultancy
INTERNATIONAL JOURNALS
T. Sukumar and KR. Santha, "Two Stage Security Scheme to Retrieve Secured Data from Database Using E2D2M2 Technique in Patient Monitoring", Research Journal of Biotechnology, Vol. 2, pp.125-133, , Aug 2017.
T.Sukumar, Aparna C.M, Aswini.B.S, Gayathri.K, and KR.Santha, "Security and Privacy of Group Communication Using Dynamic Master Key Exchange", An International Journal of Advanced Computer Technology, June 2016, ISSN 2320-0790.
T.Sukumar and Dr.KR.Santha, "Fingerprint Enhancement and Minutiae Extraction Using Varying Block Size Scheme", International Journal of Advanced Engineering Technology Vol. VII/Issue I/Jan.-March.,2016/308-312.
T.Sukumar and Dr.KR.Santha, "A New Approach of Data Hiding in Encrypted Image Using VKL (Varying Key Length) algorithm", International Journal of Applied Engineering Research, ISSN 0973-4562 Vol. 10 No.1, March 2015.
T.Sukumar and Dr.KR.Santha, "An Approach for Secret Communication Using Adaptive Key Technique for Gray Scale Images", IEEE International Conference on Circuit, Power and Computing Technologies (ICCPCT), DOI: 10.1109/ICCPCT.2015.7159290
E.Elankumaran and T.Sukumar,"Data Transfer Trust Model for Peer-to- Peer Networks", International Journal of Applied Engineering Research, ISSN 0973-4562 Volume 10, Number 9 (2015).
D.Narayanamurthy, T.Sukumar, "BLIND SOURCE SEPARATION OF PARTIAL AND FULL TRANSPARENCY IMAGE USING IMAGE SEPARATION ALGORITHM", International Journal of Research in Computer and Communication Technology, Vol 2, Issue 4, April-2013.
T.Sukumar and Dr.K.R.Santha, "Maze Based Data Hiding Using Back Tracker Algorithm", International Journal of Engineering Research and Applications, Journal, Vol.2, Issue No 4, July-August 2012.
T.Sukumar, "Energy Efficient Multicast Routing Protocol for MANET", International Journal of Applied Engineering Technology, Vol. I Issue I Page 64-73, April-June, 2010.
The Paper "Unicast Routing Protocol for Adhoc Network" has been Selected in ICTET.
The paper "An Energy efficient URP for MANET" Published in National Conference at Vellammal Engineering College
T.Sukumar and Dr.K.R.Santha, "Maze Based Data Hiding Using Back Tracker Algorithm", IJERA/Vol.2/Issue 4, July- August 2012, PP. 499-504
TECHNICAL TALK DELIVERED
Technical talk on R programming was delivered in three days workshop "Data Exploration using R Programming" held on 23rd at SVCE.
Technical training was provided to Central Industrial Security Force people on 4th Nov 2019 under one day Short term training programme in Cyber Security. 
CONSULTANCY
Academic Year
Client Organization
Domains of the Project
Amount

(in Rs.)

2018-19
Infoziant Systems Pvt Ltd
Blockchain, AI, Robotics, Web designing, Content writing and Cyber Security.
2.4 lakhs (Yet to be receive the amount)
Conference / Workshop / FDP
NATIONAL CONFERENCES
"Energy Efficient Multicast Routing Protocol for MANET",IJAET/Vol. I/ Issue I/April-June, 2010/64-73.
T.Sukumar and Dr.C.Chellappan, "Energy Efficient Unicast Routing Protocol for MANET", Proceedings of National Conference on Trends in Information Technology and Communication March 2008.
WORKSHOPS ATTENDED
Attended Two days Certified Cyber Security Professional (CCSP) Workshop from between 23rd June to 24th June 2018 at Raja Rajeswari Medical College at Bangalore.
Attended one day FDP on "cyber security" 22nd June 2018 at Raja Rajeswari Medical College at Bangalore.
Attended seven days FDTP on "EE6502 Microprocessors and Microcontrollers" from between 7th June to 14th June 2018 at SVCE.
Attended two days workshop on "Data Analytics" from between 1st and 2nd of June 2017 in M/S. Infosys at Mahendra city, Chennai.
Attended three days FDTP on "Data Analytics" between June 5th and 7th of 2017 in SVCE at Irungattukkottai.
Attended one day guest lecture in the topic of "Data Science" June 13th 2017 at SVCE.
FDP on "Digitalization and its Future Impact" on May 20th 2017 at CTS, MEPZ, Tambaram.
One day Workshop on "Research Methodology" at Kings Engineering College on 3rdDec,2016.
One day workshop on Research Methodology on 16.12.14 at Anna University Chennai.
Seven days FDP on Grid and Cloud Computing from 7.8.14 to 14.8.14 at SVCE.
One Day Workshop on National Programme on Technology Enhanced Learning on 10th Aug 2013 at SVCE.
One Day Workshop on Research Methodologies From End to End on 11th May 2013 at Thirumalai Engineering College, Kilambi, Kancheepuram.
SVCE sponsored two days workshop on "DSP Based System Design Using T1 Processor and FPGA" 19th & 20th Oct 2012 at SVCE.
SVCE sponsored two days workshop on "Emerging Directions in Image Processing and understanding" 23rd and 24th at SSN College of Engineering.
SVCE sponsored one day workshop on software testing on July 16th 2011 at CTS, Tambaram MEPZ.
Two days workshop on "Python Scientific Computing" by FOSSEE, IIT-Bombay attended in Sri Venkateswara College of Engineering on April 22-23, 2010
Cloud computing in Sri Venkateswara College of Engineering on June 30, 2009.
Anna university sponsored, "FDP on mobile computing", Kongu Engg college, June13th to 16th 2003.
Anna university sponsored, "FDP on digital communication", Anna university, during Nov 1st to 3rd 2004.
Anna university sponsored, "QIP on student guidance and counselling", during Sep 17th to 19th 2005.
Anna university sponsored, "Workshop on wireless communication", on 24th 2006 at Thiyagarajar Engineering College
WORKSHOPS ORGANIZED
Co-ordinator of Workshop on International Certification Program on "IBM-Rational Application Developer" at at Sri Venkateswara College of Engineering, Sriperumbudur, during 13.02.2010 to 16.04.2010.
Co-ordinator of Workshop on "Service Oriented Architecture and Web Development" at Sri Venkateswara College of Engineering, Sriperumbudur, on 27.08.2009
Additional Responsibilities
Assistant HoD
Dept IO Leader
NSS Coordinator
I year Faculty Advisor
Achievements
Supported Automobile Dept to get an ECO sport car for an amount of Rs 10.24 Lakhs from M/s. FORD company.
Received a favourite Professor award from Automobile Engineering batch 2013-17
IBM certified Rational Application Developer
Cisco Certified Network Associate
Certified Cyber Security Professional
Anna University Second Rank Holder in M.Tech IT