Profile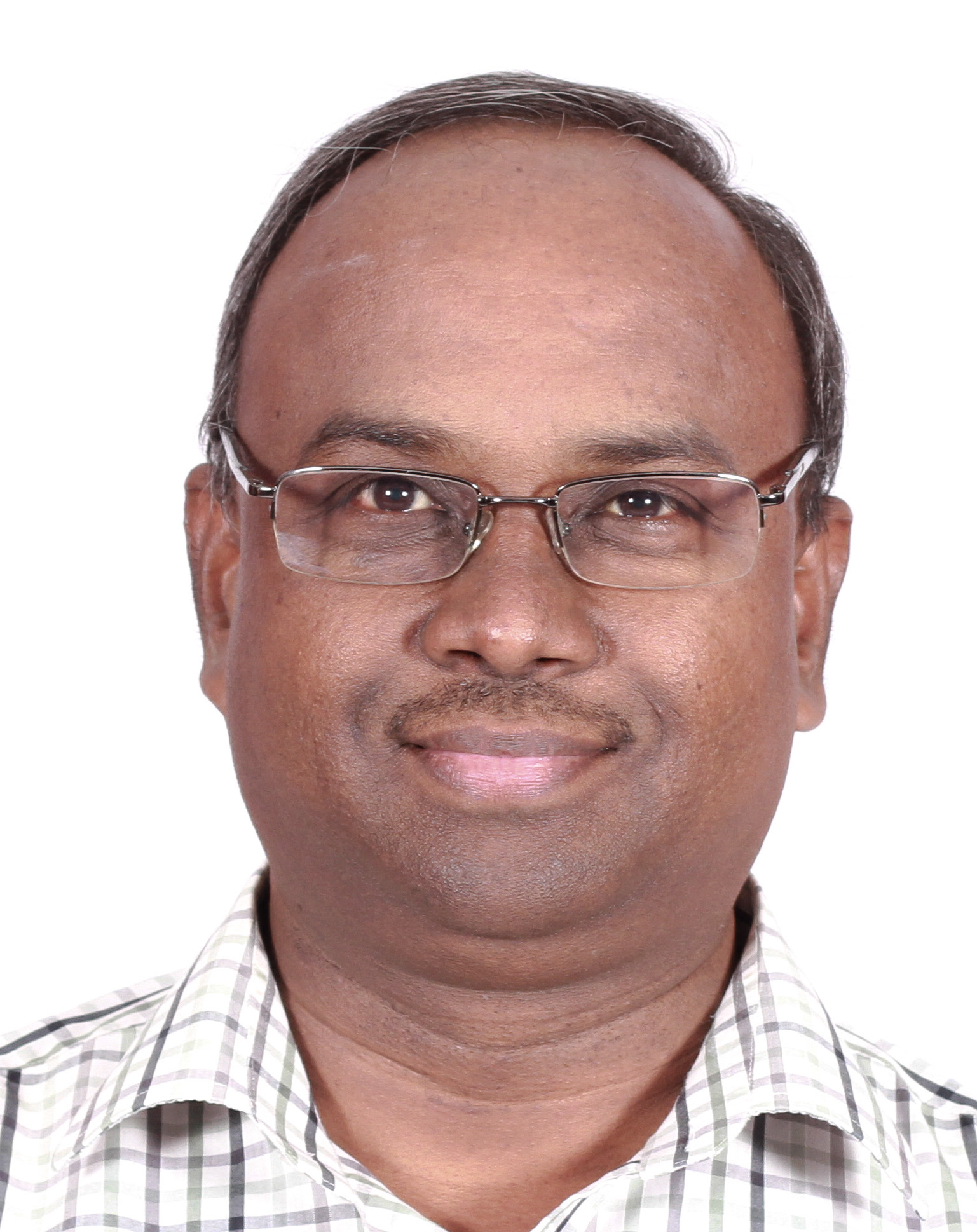 | | |
| --- | --- |
| Name | Dr. S. GOPINATH |
| Designation | Professor |
| Areas of Interest | Supply chain management Enterprise Resource Planning Quality Management |
| Room No. | 4115 |
| Intercom No. | 408 |
| Mobile | 9445115107 |
| Email Id (Official) | sgopi@svce.ac.in |
| Email Id (Personal) | |
Qualification
B.E – Mechanical Engg.-1988-Madras University
M.C.A – 2000-Madras University
M.E – Manufacturing Engg.-2007
Ph.D. – Supply Chain Management at Anna University Chennai
Academic Experience
22 years of Teaching
Murugappa Polytechnic College, Avadi, Senior Lecturer
Sree Sastha Institute of Engineering & Technology, Assistant Professor & HOD
Sri Venkateswara College of Engineering, Senior Lecturer
Sri Venkateswara College of Engineering, Assistant Professor
Sri Venkateswara College of Engineering, Associate Professor, June 2011 to till date
3 years in Industry
Courses Handled
Total Quality Management
Principles of management
Engineering economics and cost analysis
Quality concepts and design
Entrepreneurship development
Research & Consultancy
Optimization Of Supply Chain Critical Factors in SSI by priortizing the factors using FMEA Tool,Dept Of Mechanical Engg, Noorul Islam Centre for Higher Education, 10-04-2014 to 11-04-2014
Jeshvin Vincent, Hariharasudhan and S.Gopinath, Investigation of Critical Issues in a Micro and Small Scale Industries in India,Advanced Materials Research Vols. 488-489 (2012) pp 1138-1141
S.Deivanayagam,M.Aravind and S.Gopinath,Empirical study of impact of supply chain risk and uncertainty of Tier-I suppliers on leading automobile company(MNC) in INDIA,International Technology Research Letters,Volume-1,Issue-1,2012
Haresh Mahendran, Karthik Narasimhan, Nakul Nagarajan and Gopinath S,Investigation of Supply Chain Risk in the Indian Pharmaceutical Industry: A Case Study,Proceedings of the World Congress on Engineering 2011 Vol I WCE 2011, July 6 – 8, 2011, London, U.K.,
Aashrita Reddy*, Chhavi Shah*, Nikita Nevatia*, S.Gopinath, Impact of Product Variants on Supply Chain Management in India's leading Manufacturing Industries ,ITALY,September 2011.
Durbhaka Gopi Krishna,S.Gopinath,Scope of RFID in Supply Chain Management of Pharma Industry,Proceedings of the 2011 International Conference on Advances in Supply Chain and Manufacturing Management Kharagpur, India, December 16- 18, 2011
Abhinav Ramesh, Chockalingam, Harisankar, Gopinath S ,Investigation of Supply Chain Risk in the Large Indian bicycle Manufacturing Industry: A Case Study,ORSI 2010 ORURD,Thiagarajar College of Engineering: Madurai ,India, 15?17th December 2010
ERP implementation issues at MIT,Chrompet
Supply Chain Management issues in SMEs in India at IITM,Chennai
Internet based customer oriented ordering system at M.I.T,Chrompet
Robust face recognition in varying illumination at jayam college of engg.& Tech.
Obstacle avoidance of autonomous vehicle using stero vision system at at jayam college of engg.& Tech.
Shape Memory Alloy at at jayam college of engg.& Tech.
Retail supply chain management-Case study at Sree Sastha Institute of engineering & Technology.
Conference / Workshop / FDP
Leading Practices in supply chain management,CII,Chennai,10/12/2015
Data Analytics for research in management and social sciences,CDE,Anna University on 30th to 1st November 2014.
Model Building and Validation for Research in Management and Social Sciences, Dept Of Management Studies, Anna University, 27-03-2014 to 29-03-2014
Changing Business Dynamics and SCM Strategies Decision Models for Growth, Indian Institute of Material Management, Chennai, 14-02-2014 to 15-02-2014
Statistical Analysis and Structural Equation Modelling, Dept Of Management Studies, Saveetha Engineering College, 28-05-2013 to 29-05-2013
International Workshop On Decision Making and Optimization,Operational Research Society Of India, Chennai Chapter, 9/7/2012
Special Lecture On "How to Do a Good PhD Thesis" Centre for International Affairs, Anna University, 03-12-2012 to 05-12-2012
Recent Trends in Engineering Tribology & Surface Characterization, Dept Of Mechanical Engg, Sri Venkateswara College Of Engineering, Sriperumbudur., 9/29/2012.
One day workshop in trends in Operations Research & its applications at CEG,Anna University.
Two days workshop on Trends in Supply Chain Management
Additional Responsibilities
IQAC Co-ordinator
Head, Quality Management centre (QMC).
Coordinator, QMC-Student Chapter
Industrial objective – dept.coordinator
Class committee chairman- III year Mech.
SVCE – ISTE Faculty Chapter, chairman