Profile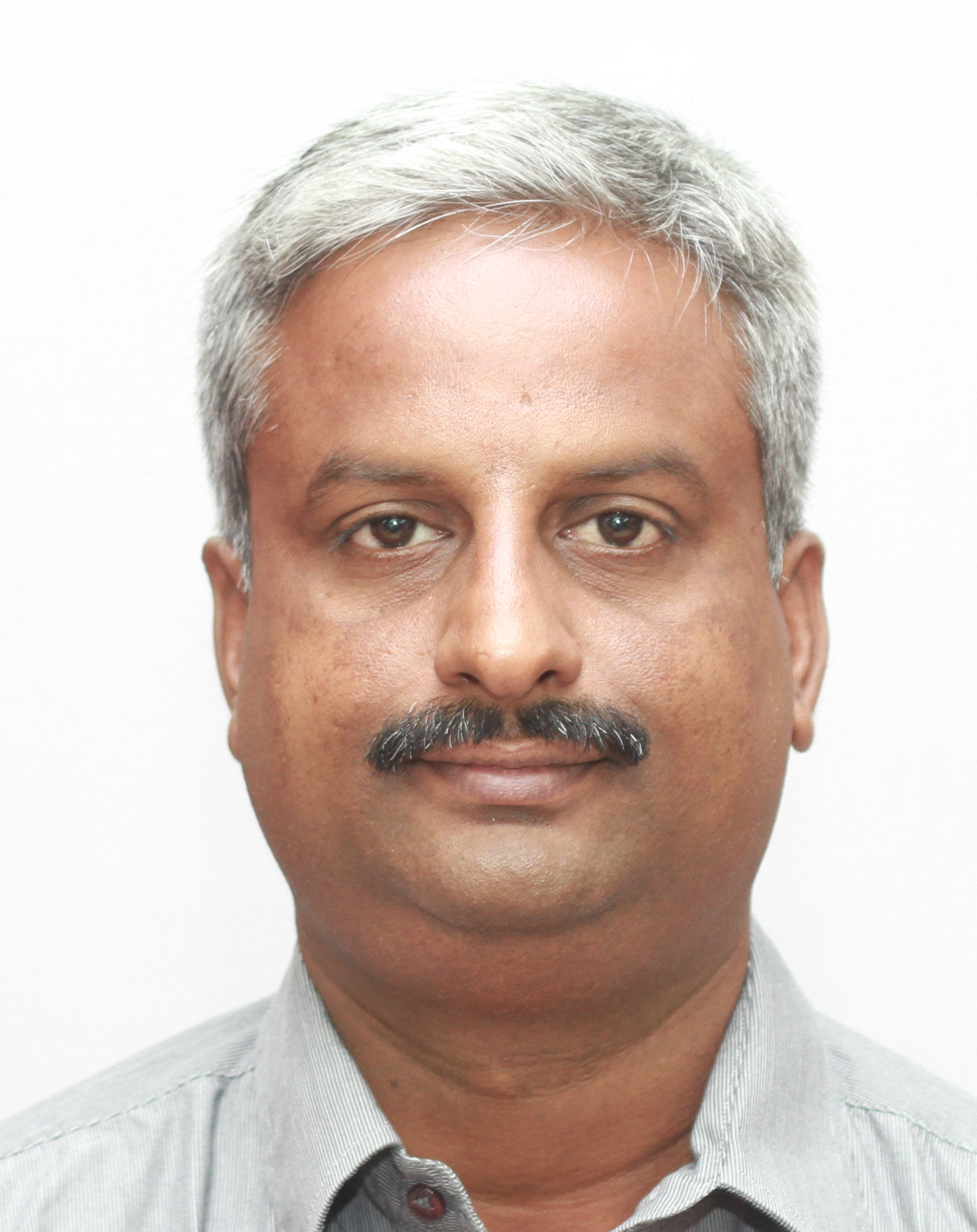 | | |
| --- | --- |
| Name | Dr. M. MOHANDASS |
| Designation | Associate Professor |
| Areas of Interest | Casting, Metal cutting, Metal Forming, Material Characterization, Fluid Power, Mechatronics, Wall Climbing Robots |
| Room No. | 4105 |
| Intercom No. | 419 |
| Mobile | 9445235139 |
| Email Id (Official) | mdass@svce.ac.in |
| Email Id (Personal) | mdass0833@gmail.com |
Qualification
Ph.D – Title: INFLUENCE OF SOLIDIFICATION CONDITIONS DURING GRAVITYDIE CASTING OF Al-Si ALLOYS ON MICROSTRUCTURE ANDMECHANICAL PROPERTIES-Anna University-July 2016.
M.E.-Production with diversification in CIM-2003-Anna University
B.E.-Mechanical Engineering-1996-University of Madras
Academic Experience
Associate Professor, Sri Venkateswara College of Engineering, Sriperumbudur, 01/07/2012 to till date
Assistant Professor, Sri Venkateswara College of Engineering, Sriperumbudur, 01/07/2008 to 30/06/2012
Senior Lecturer, Sri Venkateswara College of Engineering, Sriperumbudur, 01/07/2006 to 30/06/2008
Lecturer, Sri Venkateswara College of Engineering, Sriperumbudur, 12/06/2003 to 30/06/2006
Lecturer, Dr. M.G.R, Engineering College, Chennai, 20/06/2001 to 06/06/2003
Lecturer, Adhiparasakthi Engineering College, Melmaruvathur, 20/11/1999 to 18/06/2001
Lecturer, S.R.I. Polytechnic, Vandavasi, 18/07/1997 to 19/11/1999.
Courses Handled
Basic Civil & Mechanical Engineering
Engineering Mechanics
Engineering Graphics
Engineering Materials and Metallurgy
Production Technology-1
Manufacturing Technology-1
Manufacturing Technology- II
Applied Hydraulics and Pneumatics
Engineering Metrology and Measurements
Unconventional Machining Process
Design of Hydraulic and Pneumatic Systems (M.E. CAD)
CD1673 Advanced Tool Design (M.E. CAD)
Drives and Control Automation (M.E. Mechatronics)
Sensors, Drives and Control Lab (M.E. Mechatronics)
Engineering Metrology and Instrumentation Lab
Engineering Practices Lab
Manufacturing Technology Lab -I
Manufacturing Technology Lab – II
CAD/CAM Lab
Mechatronics Lab
Research & Consultancy
Recent Research Work – Exchange programme.
Resource Person
Paper Publications
International Journals:
Muthukrishnan Mohandass, AlankaramVenkatesan (2013), 'Influence of Solidification Rate on Mechanical Properties of Rapidly Solidified Hypo-Eutectic and Eutectic Al-Si Alloy Castings' , AFS Transactions 2013, vol. 121, pp. 137-144.
M.Mohandass, A.Venkatesan, S.Karthikeyan3, P.S.Prasanth4, S.K.Vinuvarshith (2014), Effect of Cooling Rate on Mechanical Behaviour of Bulk Cast of A380 Aluminium Alloy, International Journal of Engineering and Technology, vol. 6, Issue-1, pp-374-380.
M. Mohandass, A.Venkatesan (2014), WEAR BEHAVIOUR OF A413 Al-Si ALLOY CASTING SUBJECT TO DIFFERENT COOLING RATES, Journal of the Balkan Tribological Association, vol. 20, No.3, pp.479-487.
M. Mohandass, J. Venkatesan (2014), Effect of Cooling Rate on Spatial Variation in Structural Morphology of Hypo-Eutectic (A380) Al-Si Alloy Casting, International Journal of Mechanical & Mechatronics Engineering, vol.14, No.6, pp.83-88.
International Conferences:
M.Mohandass, A. Venkatesan, J.Venkatesan, EFFECT OF SOLIDIFICATION RATE ON WEAR BEHAVIOUR OF HYPOEUTECTIC Al-Si (A380) ALLOY CASTING, Second International Conference on Advances in Civil, Structural and Mechanical Engineering- CSM 14, November 15th & 16th, 2014, UNIVERSITY OF BIRMINGHAM, UK.
M.Mohandass, J.Venkatesan, N. Nallusamy, Influence of Cooling Rate on Fatigue Behaviour of Eutectic Al-Si (A413) Alloy Casting, International conference on Sustainable Energy Resources, Materials and Technologies -ISERMAT 2015, January 08th-09th, 2015, SSN College of Engineering, Chennai.
Dr. M. Mohandass, Dr. J. Venkatesan, Estimation of Multiple Interfacial Heat Flux Components in Gravity Die Casting of A413 Alloy International Conference onDesign and Manufacturing(IConDM 2016)December 16-17, 2016, IIITDM, Kancheepuram, Chennai.
National Conferences/Seminars:
Presented a paper \" WIRE CUT EDM-PREDICTION OF OPTIMAL PARAMTERS USING ANN\" in National level Conference at JNTU, Anantapur, A. P., in December 2002.
Presented a paper \Analysis Of Tool Wear Behavior Of K20 Carbide Insert On Turning EN31 Steel\? in National level Conference at PanimalarEngg. College on 16th March 2007.
Conference / Workshop / FDP
WORKSHOPS ATTENDED
NATIONAL WORKSHOP – E-FOUNDRY: CASTING DESIGN AND SIMULATION IIT MADRAS , 04/10/2013- 05/10/2013.
NATIONAL WORKSHOP -ADVANCES IN STRONG MATERIALS AND ITS APPLICATIONS IN MECHANICAL ENGG. ANNA UNIVERSITY 05/02/2010 06/02/2010.
NATIONAL SEMINAR-NANO TEHNOLOGY-ONE DAY NATIONAL LEVEL SEMINOR ADHIPARASAKTHI ENGINEERING COLLEGE, MELMARUVATHU 12/05/2002 -12/05/2002.
NATIONAL WORKSHOP ON ADVANCES IN LEAN MANUFACTURING AND APPLICATIONS ANNA UNIVERSITY, CHENNAI 13/03/2009 -14/03/2009.
INTERNATIONAL WORKSHOP ON MEMS & NANOTECHNOLOGY P.S.G. COLLEGE OF TECHNOLOGY, COIMBATORE 15/12/2006 -16/12/2006.
NATIONAL CONFERENCE-MODELING AND SIMULATION TECHIQUES IN MANUFACTURING ENGG. PANNIMALAR ENGG. COLLEGE, CHENNAI 16/03/2007 -16/03/2007.
NATIONAL CONFERENCE- INTERNATIONAL CONFERENCE ON MODERN TRENDS IN MATERIALS TECHNOLOGY-2009 SVCE, SRIPERUMBUDUR 19/01/2009-20/01/2009.
INTERNATIONAL WORKSHOP ON HEAT TREATMENT AJM INTERNATIONAL, CHENNAI CHAPTER 20/02/2010-20/02/2010.
INTERNATIONAL WORKSHOP-METALLURGY AND MATERIALS FOR PRACTICING ENGINEERINGS AND RESEARCHERS IIT, MADRAS 21/09/2013-22/09/2013.
NATIONAL CONFERENCE-NATIONAL CONFERENCE ON ADVANCED TRENDS IN MECHANICAL ENGINEERING RESEARCH AND DEVELOPMENT JNTU, ANANTHAPUR 21/12/2002 -21/12/2002.
NATIONAL WORKSHOP- ADVANCES IN METROLOGY AND MEASURMENT ANNA UNIVERSITY, CHENNAI 22/11/2010 -23/11/2010.
NATIONAL SEMINAR-GLOBOLIZED TRENDS IN MANUFACTURING ANNA UNIVERSITY 25/07/2003- 25/07/2003.
NATIONAL SEMINAR-ONE DAY SEMINOR ON PRODUCT LIFE CYCLE MANAGEMENT R.M.K. ENGINEERING COLLEGE, KAVARAI PETTAI, GUMMIDIPUNDI 25/12/2003-25/12/2003.
NATIONAL WORKSHOP-NUMERICAL SIMULATION OF HEAT AND FLUID FLOW USING CFD CODES VIT, VELLORE 26/04/2012-28/04/2012.
NATIONAL WORKSHOP- INVERSE HEAT CONDUCTION PROBLEMS SSN COLLEGE OF ENGINEERING, CHENNAI 27/01/2012-27/01/2012.
NBA WORKSHOP-Quality Initiatives in outcome Based Technical Education, Matrusri Engineering College, Hyderabad, 1st – 3rd September 2016.
FDP-Faculty Development Program on ME6601-Design of Transmission Systems. Sri Venkateswara College of Engineering, 14/12/2016-19/12/2016.
FDP Organized
Organized five days Faculty development program on Measuring Techniques & Measurement system Analysis during April 28 th -May 3 rd 2014.
Additional Responsibilities
Incharge-Mechatronics Lab
Class Committee Chairperson -M.E CAD
Committee member – UG Projects
Coordinator-Department NBA activities
Coordinator-Society of Mechanical Engineers (SME)