Profile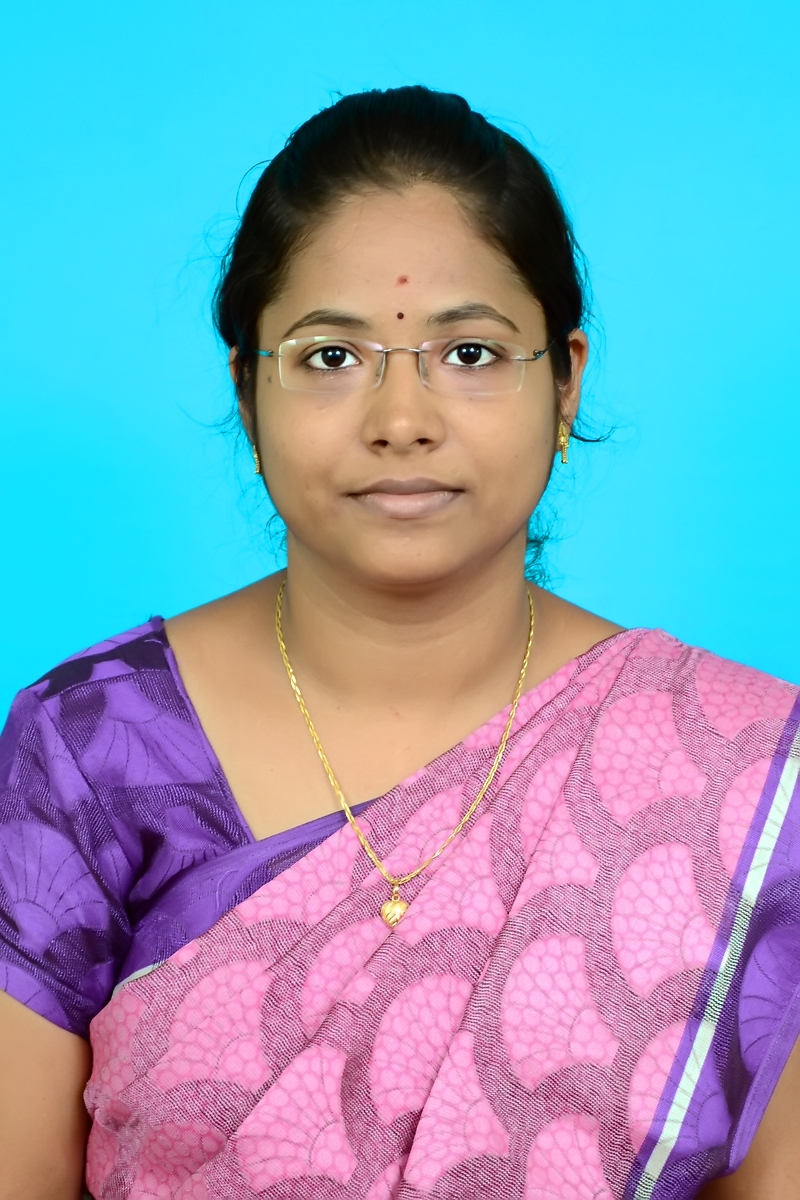 | | |
| --- | --- |
| Name | A.BHARATHIPRIYA |
| Designation | Assistant Professor |
| Areas of Interest | Digital Image processing Embedded Systems |
| Room No. | 14-305 |
| Intercom No. | 044-27152000,Extn:227 |
| Mobile | |
| Email Id (Official) | bharathipriya@svce.ac.in |
| Email Id (Personal) | bharathipriya@svce.ac.in |
Qualification
M.E-Applied Electronics at R.M.K Engineering College, Anna University.
B.E Electronics and Communication Engineering at Pallavan College Of Engineering.
Academic Experience
Working as Assistant professor at Sri Venkateswara College Of Engineering from June 2016 to till date.
Worked as Assistant professor at RMK Engineering College from May 2014 to May 2016.
Worked as Assistant System Engineer Trainee at Tata Consultancy Services Limited from Nov 2013 to May 2014.
Courses Handled
EC6201-Electronic Devices
CS6304-Analog and Digital communication
VL7201-CAD for VLSI circuits
AP7201-Analysis and design of analog integrated circuits.
GE6351-Environmental science and engineering.
Electronic devices and circuits laboratory.
Communication systems laboratory.
Digital signal processing Lab.
Research & Consultancy
1.Published a paper in National Conference on Signal Processing, Communication and networking on 16.4.2018 at SVCE.
2.Published a paper titled Real Time Monitoring And Contamination Detection In Drinking Water Distribution Systems in International Journal of Advanced Research trends in Engineering And Technology (UGC Approved) on Apr 2018, ISSN2394-3777(Print), ISSN2394-3777(Online) Page number 31-36.
3.Presented a paper "Statistical analysis of MRI brain image segmentation for spotting tumors" at second International Conference on futuristic trends in electronics engineering.
Conference / Workshop / FDP
Attended one day workshop on VLSI Design Tools on 10.3.2018 at SVCE.
Attended two days workshop on Fundamentals of Electromagnetics, Demonstration and Simulation of RF and Microwave Components using HFSS on 2.3.2018 and 3.3.2018 at SVCE.
Successfully completed the training program on Data Acquisition and the IOT at Advanced Training Institute from 6.11.2017 to 10.11.2017.
Attended two days workshop on System Modeling, Simulation and Implementation using MATLAB and OrCAD on 13.3.2017 and 14.3.2017 at SVCE.
Participated in the FDTP on Embedded And Real Time Systems at SVCE from 13.6.2017 to 21.6.2017.
Attended one day workshop on Antenna Design and Simulation using FEKO Tool on 20.2.2017 at SVCE.
Attended two days workshop on Analog Custom IC design using Cadence EDA on 19.8.2016 and 20.8.2016 at SVCE.
Participated in the FDTP on EC6403-Electromagnetic Fields from 5th, 9th,10th, 14th to 17th of Dec 2016 at REC,Chennai.
Attended "ARM technology and Intel IOT by centre of excellence in ARM Technology"from 29.10.15 to 31.10.15.
Participated in two days training on "Digital image processing using MATLAB" at anna university MIT campus-chrompet on 20th and 21st June 15.
Attended eight days FDP on "EC2403-RF and microwave engineering" at Rajalakshmi Engineering college from 8.6.15 to 15.6.15.
Attended five days workshop on " Design, simulation and testing of patch antenna-Introduction to metamaterials " at Rajalakshmi Engineering college from 18.5.15 to 22.5.15.
Additional Responsibilities
ISO-PO In-charge-2, Professional Activities (Faculty & Staff) 
coordinator -2, IIC Dept Coordinator, Video Lecture.