Profile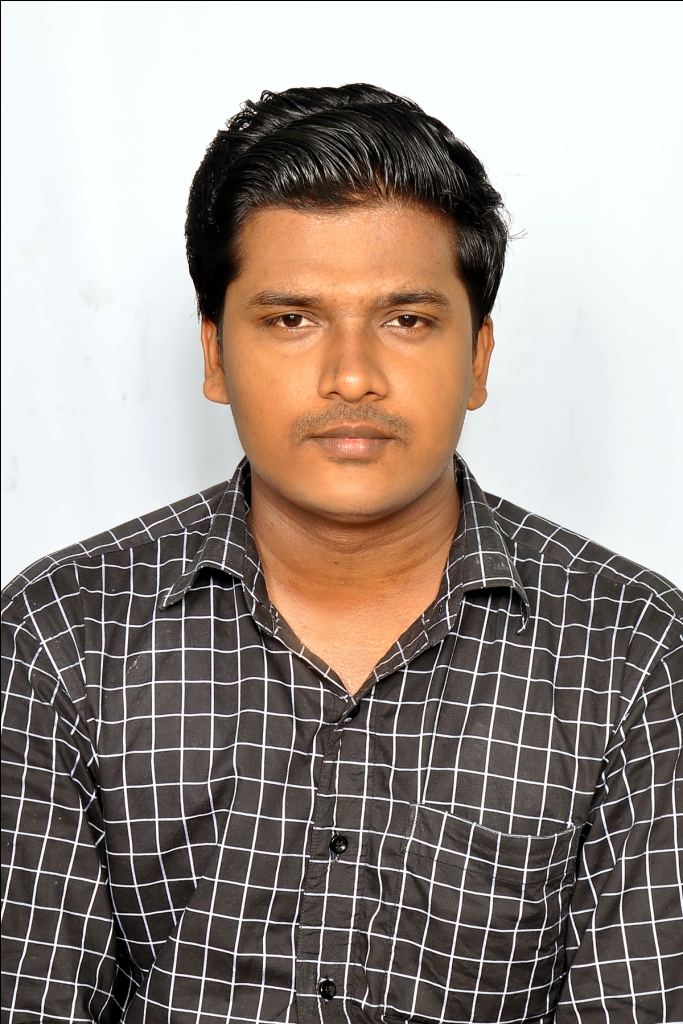 | | |
| --- | --- |
| Name | G.Loganathan |
| Designation | Assistant Professor |
| Areas of Interest | Analog Communication System, Digital Electronics |
| Room No. | 14-005 |
| Intercom No. | 044-27152000 ext:227 |
| Mobile | |
| Email Id (Official) | loganathang@svce.ac.in |
| Email Id (Personal) | loganathang@svce.ac.in |
Qualification
M.E-Communication systems.
Academic Experience
Working as a Assistant professor in the department of ECE from july 2014 to till date.
Courses Handled
Signals and System
Electronic circuits
Basic Electrical and Electronics engineering
Analog and Digital Circuits Laboratory
Automotive electrical and electronics Laboratory
Research & Consultancy
Paper titled "An efficient adaptive fusion scheme for cooperative spectrum sensing in cognitive radios over fading channels" has been presented IEEE International conference (ICICES 2014) and Published in IEEE digital explore ISBN NO-978-1-4799-3834-6/14.
Paper titled "An Efficient Decision Fusion Technique in Centralized Cooperative Spectrum Sensing for Cognitive Radio Network over Fading channels" has been published IJARCSSE Journal in volume 4, Issue 3, March 2014.
Paper Titled "Optimal Resource Allocation for Device -To-Device Communication and Minimizing the Base Station Transmission Power" has Been Accepted in IJCA Journal(International Journal of Computer Application) in Volume 112,February 2015.
Conference / Workshop / FDP
Attended the FDP on "VLSI DESIGN" organized by Electronics and Communication Engineering at KCG College of Technology at Chennai.
Attended a workshop on "Simulation Capabilities of Comsol Multiphysics" held at Sri Venkateswara College of Engineering, Sriperumbudur.
Attended a workshop on "Research Methodology and Teaching Pedagogy" held at Sri Venkateswara College of Engineering, Sriperumbudur.
Additional Responsibilities
Association In-charge – 2
Guest Lecture-2
Industrial Visits for students
In-plant training/Internship – 2
Placement Coordinator- 3