Profile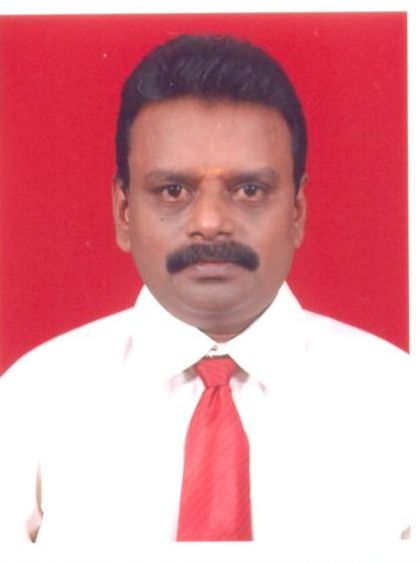 | | |
| --- | --- |
| Name | Sundarnarayanan S, D.E.C.E. |
| Designation | System Administrator Grade 4 |
| Areas of Interest | System Administration, Hardware and Networking |
| Room No. | IT LAB-05 (Marine Block) 10-112 |
| Intercom No. | Extn: 513 |
| Mobile | |
| Email Id (Official) | sundaranarayanan@svce.ac.in |
| Email Id (Personal) | |
Conference / Workshop / FDP
Training Attended
Workshops Attended
Attended the two days worshop on Linux Administration 18 and 19 December 2013 Organized by Department of computer science and Engineering and K V Soft Solutions.
Attended three days workshop on "Animation and video Graphy" during may 31st– June 2nd 2017 at SVCE
Attended One day FDP Pursuing Emerging Technologies on 26 May 2018 at Cognizant Mepz
Attended One day Workshop on "Internal Quality Assurance cell (IQAC) work place improvement conducted on 31-02-2018 Organized at Mech Department at SVCE.
Attended Two Days Workshop on "PYTHON PROGRAMMING" Organized by Fresh Skills at SVCE IT Department held on july 26th & 27th 2018
Attended one day workshop on "Analog Discovery Kit" held on 3rd May 2019 at Anna University Guindy, Chennai-600 025.
 Attended Four Days Workshop on "Short term Training Programme" on Data Science and Macine Learning using python held during 29th April 2019 to 3rd may 2019 organized at IT department at SVCE.
Attended in the Two days National Level Workshop on Internet of Things in Electrical and Electronics Applications held o n 9 & 10 th August,2019 Organized by Electronics Engineering,SRMIST,Ramapuram,Chennai in associstion with Pantech Tech Solutions.
Attended Four Days Workshop on "Train the trainer for Programming skills" from 11th November 2019 to 14th November 2019 organized at IT department at SVCE.
Additional Responsibilities
System Administrator Grade 4
IT LAB-05 (Marine Block) Lab Assistant