Profile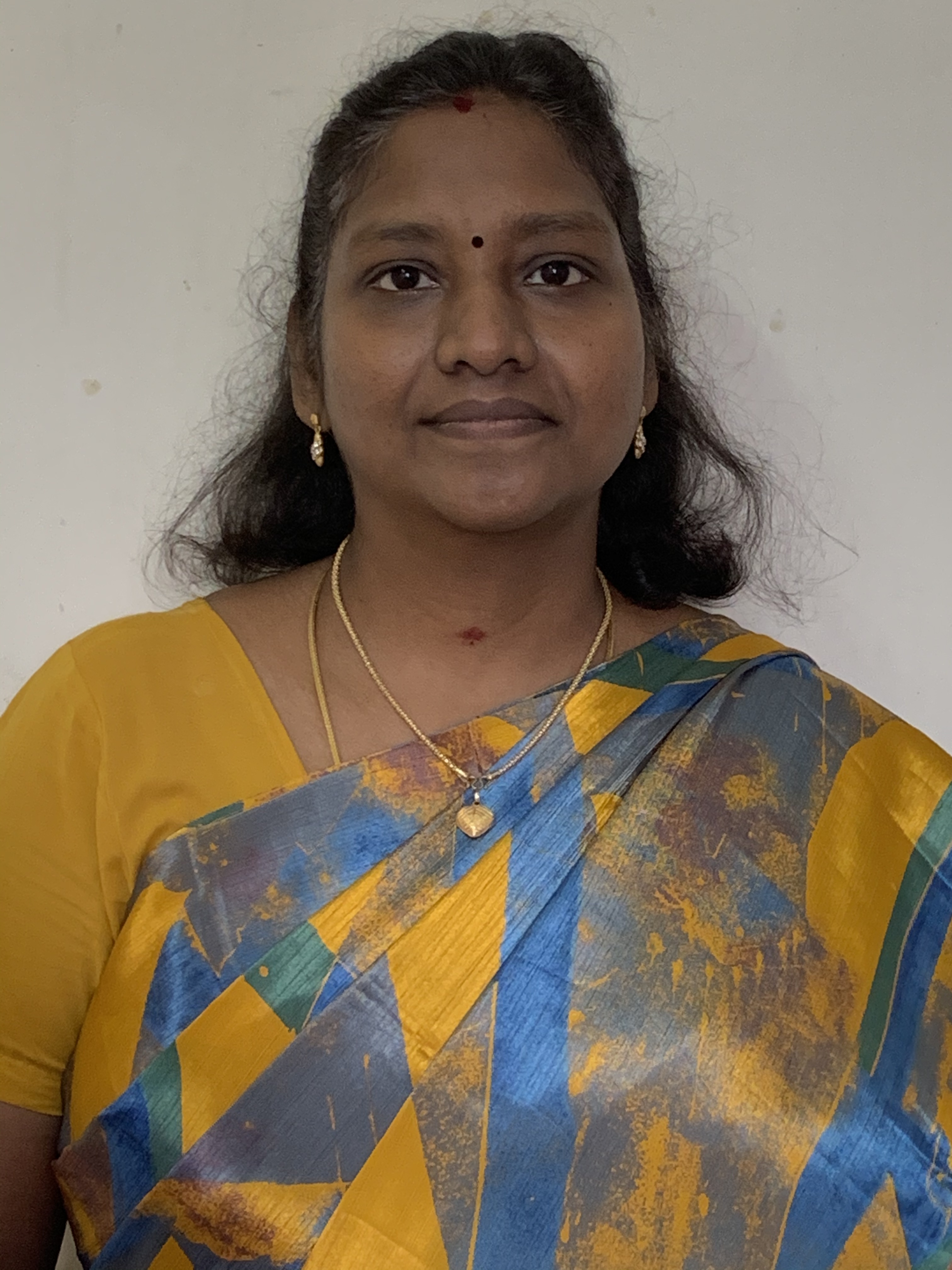 | | |
| --- | --- |
| Name | M Vidya |
| Designation | Assistant Professor |
| Areas of Interest | Electronic and digital circuits VLSI and Wireless Communication |
| Room No. | 14-105 |
| Intercom No. | 27152000 ext:226 |
| Mobile | |
| Email Id (Official) | mvidya@svce.ac.in |
| Email Id (Personal) | mvidya@svce.ac.in |
Qualification
phursing Ph.D in Anna University
M.E (Medical Electronics), Anna University, 2010
B.E (ECE),Govt.College of Technology,2002
Academic Experience
Sri Venkateswara College of Engineering,
Sriperumbudur
Assistant Professor
June 2010-till now
Sriram Engineering College,
Veppampattu
Lecturer
2003-2006
Prathyusha Institute of Technology & Mangement,
Lecturer
2006-2007
Courses Handled
Digital Signal Processing Lab
Electronics and Microprocessor Lab
Signals and Systems
Linear Integrated circuits
Electronic circuits-I lab
Engineering Practices Lab
Linear Integrated Circuits Lab
Communication Systems Lab
Digital Electronics
Digital Signal Processing
Computer Communication Networks
Electron Devices
Electronic Circuits-I
VLSI Design Lab
Electronics and Microprocessor lab for Automobile
Electronics and Microprocessor lab for Marine
Digital electronics lab.
Research & Consultancy
Published a paper titled "Implementation of Code Synchronization for CDMA Applications using Recursive Digital Matched Filter" in the proceedings of IEEE International Conference on Communication and Signal Processing held at Adhiparasakthi Engineering College, Melmaruvathur on April 3-5, 2014
Presented a paper on "Automated Detection of Osteo Arthritis using Knee x-ray Images" in "National Conference on Signals & Image Processing NCSIP"10", in SMK FOMRA Institute of Technology.
Conference / Workshop / FDP
Attended one day seminar in "Challenges and Oppurtunities in Under Water Imaging Systems" on January 24th, 2014
Attended two days workshop in "Applications of Signal and Image Processing" organized by the research cell ,Department of ECE, SVCE on Dec 11-12, 2013.
Attended one day National level workshop on "Low Power Digital VLSI Design" organized by the Division of VLSI, School of Electronics Enginnering, VIT Chennai on OCT 18, 2013
"Latest Trends in EDA for Communication,Electronics and VLSI Technology", conducted by "Trident Techlabs Pvt Ltd and SVCE" on 13th february 2013.
"CSIR sponsored National workshop on Recent Advancements in Microwave Engineering" organized by Prathyusha Institute of Technology and Management on 17th & 18th December 2012.
Short Term Training on signals and systems,Sri Venkateswara college of Engineering, Pennalur,2004.
Additional Responsibilities
Devices Lab In-charge,
CAT Coordinator-3,
PG Attendance Coordinator,
Computer system and Software Maintenance,
CSI Students chapter.