Office of the Principal
Prof.Dr.S Ganesh Vaidyanathan Ph.D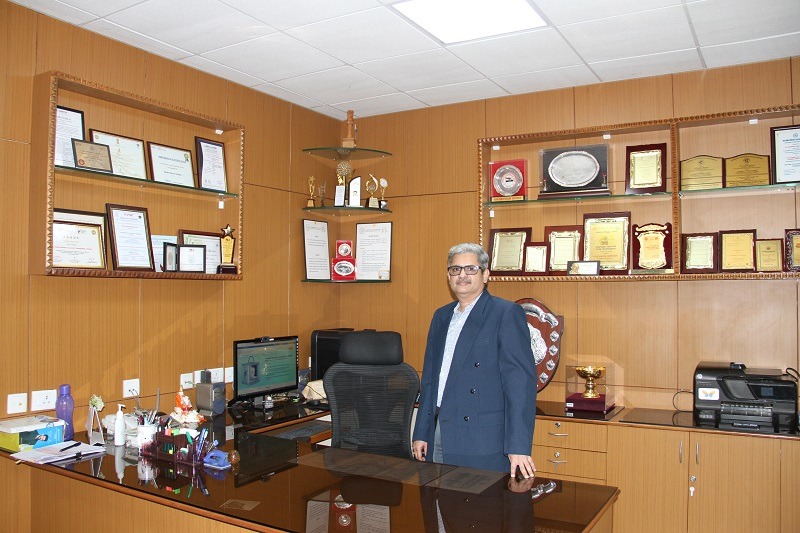 Welcome Note
Greetings!
Welcome to SVCE!
I thank you for your interest in SVCE. Since its inception in 1985, Sri Venkateswara College of Engineering has taken long strides and grown in stature and reputation in the province of engineering education. The College is in its 30th year. In these thirty years of the journey it has progressed a lot. It has gained the reputation of offering exceptional engineering education as proven by the scholarly accomplishment of its students. It has also made certain remarkable contributions to engineering education. A most significant accomplishment is conceiving and designing the syllabus for B.Tech – IT and B.E Marine and gaining the approval of University of Madras. Right through its history SVCE has enjoyed the patronage of parents and students and has had the first year seats filled up in the first two days of counseling. This, we believe, is because of the reputation the Institute has earned in the Industry in India and abroad primarily due to the exceptional performance of our alumni. All of our eligible students get placed in firms of repute. And several of them get dual offers, as well. Those who prefer to pursue higher studies get into great global universities.
We are proud of our faculty and staff. They ensure that each and every student's learning experience is rewarding and gratifying by complementing theoretical knowledge with practical training. This experience also kindles the curiosity of students and inspires them to involve themselves in our ongoing research projects and explore new fields as well. Research, thus, is an essential element of the educational experience at SVCE.
Learning, at SVCE, has never been limited to the classroom, learners are exposed to a variety of activities – curricular and extra-curricular – that help them to hone their skills and develop rounded personality, receive a career-focused education and earn a name for themselves and for their alma mater.
Know More+
List of Staff Members
| No. | Name | Designation | Email |
| --- | --- | --- | --- |
| 1 | VARADHARAJAN K | Consultant | varadhu@svce.ac.in |
| 2 | VASUDEVAN N | Finance Executive | vasudevan@svce.ac.in |
| 3 | VENKATESAN G | Senior Manager – HR | venkatesang@svce.ac.in |
| 4 | MAGESWARAN A | Assistant - HR | mageswarana@svce.ac.in |
| 5 | VENKATASUBRAMANIAN B | Academic Officer | venkat@svce.ac.in |
| 6 | RAJENDRAN S | Senior Assistant | rajendran@svce.ac.in |
| 7 | SURIYANARAYANAN V | Accountant | suriya@svce.ac.in |
| 8 | NARAYANAN R | Superintendent | narayananr@svce.ac.in |
| 9 | RAJENDRAN V | Accounts Assistant | vrajen@svce.ac.in |
| 10 | PRAKASH R | Junior Assistant | prakash@svce.ac.in |
| 11 | SATHYAPRAKASH N | Junior Assistant | nsathya@svce.ac.in |
| 12 | ELANGOVAN M | Assistant Grade 3 | melangovan@svce.ac.in |
| 13 | MANOJ SHA K | Junior Assistant | manojsha@svce.ac.in |
| 14 | KANCHANA J | Junior Assistant cum Receptionist | jkanchana@svce.ac.in |
| 15 | KARTHIKEYAN V | Junior Assistant | karthikeyanv@svce.ac.in |
| 16 | LOGANATHAN S | Assistant | loganathan@svce.ac.in |
| 17 | PREMKUMAR V | Account Assistant | premkumarv@svce.ac.in |
| 18 | MONISHA R | Account Assistant | monishar@svce.ac.in |
| 19 | GAJENDIRAN S | Attender | gajendiran@svce.ac.in |