Alumni
---
Aiswariya Chidambaram

Associate Director

SAI MedPartners LLC, USA

2005-2009

Aarthi Rekha D

Research Associate

United Arab Emirates University, UAE

2005-2009

Akshay Anantharaman

Project Officer

Indian Institute of Technology, Madras

2005-2009
Anand R S

Postdoctoral Researcher

Memorial Sloan Kettering Cancer Center, USA

2006-2010

Niranjana Sridharan   

Consulting Manager

Cognizant

2006-2010

Gunaseelan S

Teritory Manager

IQVIA

2007-2011
Aravind P.M

Indian Forest Service

Government of India

2008 – 2012

Adhithiya Charli

Principal Scientist

Biogen, USA

2008 – 2012

Gaurav Isola

Assistant Researcher

Mcgill University, Canada

2008 – 2012
Manigandan Arumugam  

Assistant Consultant

TCS

2008 – 2012

Raghul Kumar M

Scientist I

Thermo Fisher Scientific

2009-2013 

Twaritha Vijay

Scientist

Graphite Bio, USA

2009-2013 
Prabhakaran V

Analytics and Insights solutions

Tata Consultancy Services

2009-2013 

Malavika Srikanth  

Application Scientist

Elucidata, USA

2009-2013 

Jaikanth Vaitiyanathan

Senior Consultant BFS

Cognizant

2009-2013 
Janani Sridhar   

Senior Research Associate

Calico Labs, USA

2010-2014

Sweetha Ganapathy

Scientific Assistant

The Philipp University of Marburg, Germany

2010-2014

Sakthi Harini Rajendran

PhD Student

University of Connecticut Health Center, USA

2010-2014
Vijay Subramanian R

Senior Test Engineer

BNP Paribas

2010-2014

Gokila Selvam

Senior Quality Engineer

Workato

2010-2014

Anna Cyril

Strategy Consulting

Anna University

2010-2014
Dhanya Ramakrishna Iyer

Research Scholar

IIT Madras

2011-2015

Akshaya Ramachandran

Life Science Research Professional

Stanford University School of Medicine

2011-2015

Anuja Devarajan

Research Associate II

Atreca, Inc, USA

2011-2015
Sruthi R.J

PhD

Indian Institute of Technology, Madras

2011-2015

Yashaswini Janardhanan

Research Assistant

QIMR Berghofer Medical Research Institute, Australia

2011-2015

Krithika Shankar

Associate Researcher

Mount Sinai Icahn School of Medicine, USA

2011-2015
Reethika B (2017-2021 Alumni) pursuing her MS in human nutrition at university of Glasgow interacted with the students on 15/09/2022 and discussed about admission procedures in her university and other universities in UK. Also enlightened the students about the job opportunities for the students after completing the PG degree in the UK.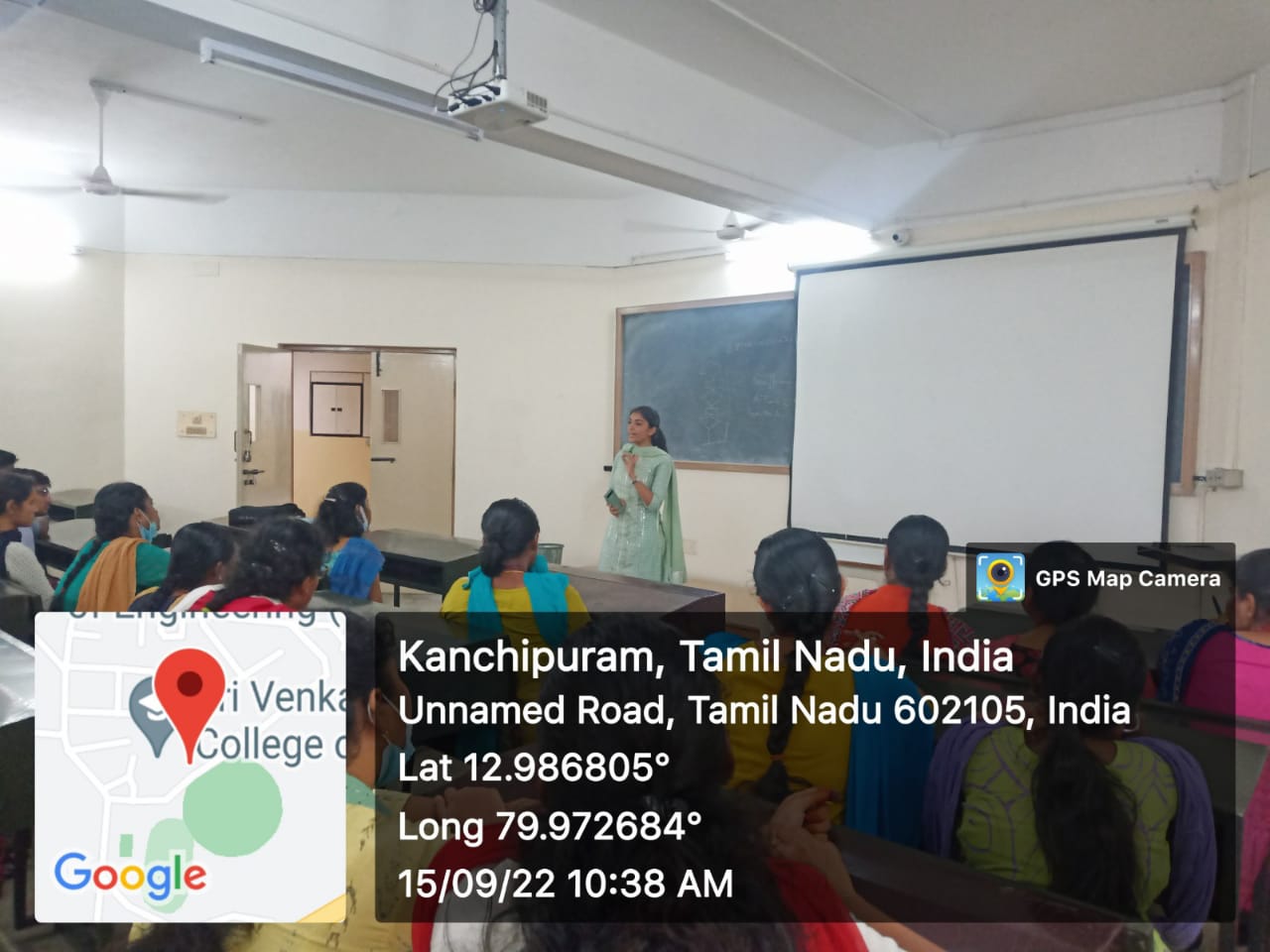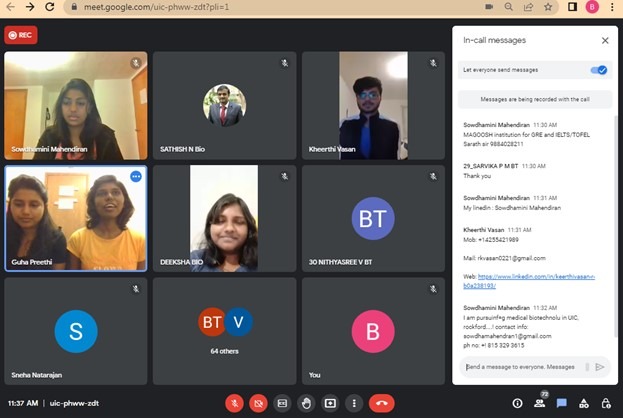 Mr. Gaurav Isola (2008-2012 Alumni) Assistant Researcher McGill University Health Centre Research Institute, Canada, presented a technical talk entitled "Distinct IL 13 production and accumulation in Atopic dermatitis patient skin" on 31/05/2022.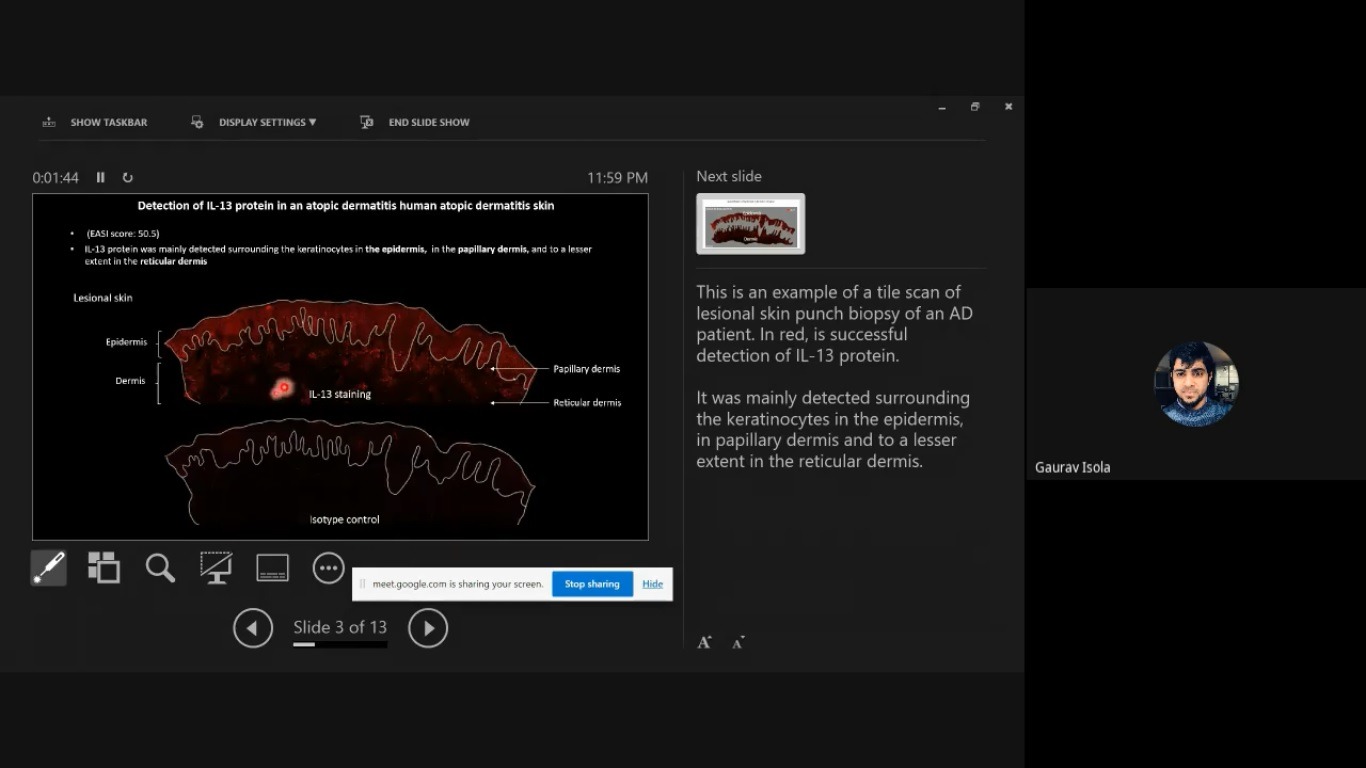 Ms. Janani Sridhar (2010-2014 Alumni) Senior Research Associate, Biochemistry, Calico Labs LLC South San Francisco, CA, USA presented a technical talk entitled "Modulating the integrated stress response to slow aging" on 09/11/2021 and discussed about admission process and scope of getting admitted to PhD after PG.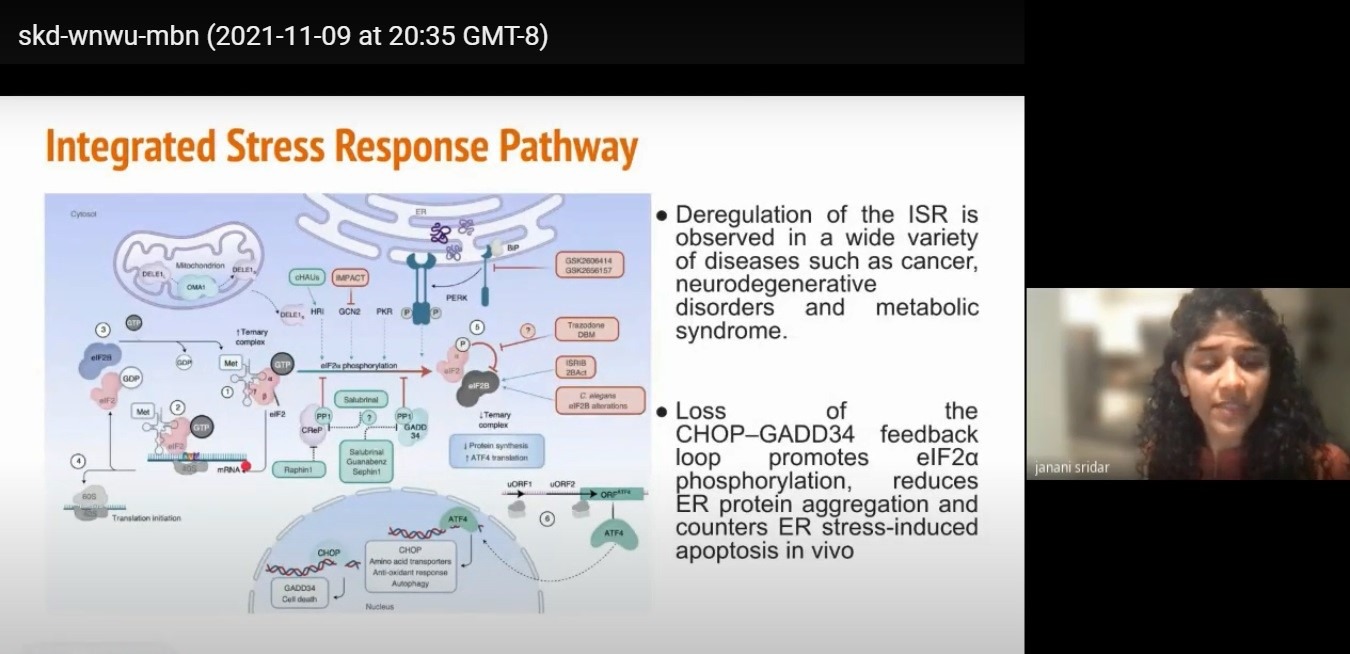 Alumni interaction meet held on 04/02/2016, alumni members interacted with faculty members and students.